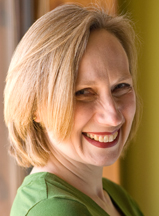 When it comes to promotion products, you gotta know what you're doing or it could end up costing you a lot. Not only in terms of money, but in terms of brand damage. Or maybe brain damage, if you waste money AND do damage to your brand by giving away cheap, breakable SWAG.
Heidi Thorne aims to change all of that with her new book SWAG: How to Choose and Use Promotional Products for Marketing Your Business. (disclosure: Heidi is a tradeshow marketing online friend of mine and she offered me a review copy of the book for free).
It's a brisk read – I went through it within an hour on a recent plan flight from Portland to Houston – and put together this review! And it's packed full of useful, common-sense information designed to help anyone that's intending to come up with the 'perfect' promotional item to give away.
Heidi covers more about finding and choosing promotional products than I knew existed. She goes into green products, sourcing of products, the shelf life of promo products, how to avoid promotional products PR disasters, how to handle holidays and much more.
Chapters are short and it's easy to find what you're looking for. There's no fluff – this is all good, useful and actionable information.
For more information on this fun and useful book, check it out here…