What does it take for great tradeshow lead generation? Success comes mainly from paying attention to details. For instance, you probably made the effort at your last tradeshow to either scan someone's badge, or got a business card and made a few notes on the back. But to really go the distance for a great lead, know that the success comes in executing the follow-up.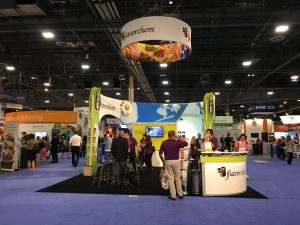 Naturally, you've gotten the lead's name, company and contact info. But to be thorough, make sure that you've also got:
What product or service they're interested in: be specific
How best they prefer to get a sample, if desired. Is it email, snail mail, telephone call, in-person visit?
When do they prefer to be contacted for follow-up? Date and time of day that works best for their schedule.
Where? If you are meeting offsite, such as a coffee shop, confirm the address. If it's at their place of business, make sure you have the right address and not a satellite office or production facility.
Who are you meeting with? Is it just the main contact, or will there be other people involved?
Why are you meeting? Is the meeting a preliminary discussion, or is it to close a sale, or something in between?
When I was in journalism class in high school, we were instructed to get the 5 W's and the 1 H: who, what where, when, why and how. It's the same with sales follow-up.
Finally, make sure that your prospect understands the method of follow-up, along with the other pieces so that there is no mutual mystification – make sure all parties understand what is going to happen and when.
Once you've done that, you've nailed down a good lead. You've done your job on tradeshow lead generation. Now go close the sale!