Okay, that's pretty broad. Too general. What do I mean, "what matters most." In what? Business? Personal life? Reaching your goals, whatever they might be? Life in general?
I've been thinking about what matters most. Lots of people say lots of different things. I'm slowly making my way through James Clear's Atomic Habits, and I like much of it. Good ideas. Change your habits. Yes, definitely, having control of your habits and creating good habits and getting rid of bad habits is great.
When I say what matters most, I'm really referring to the personal goals you may carry. Those personal goals may relate to business, such as creating a business, or growing a business, or snaring that big client. Or a personal goal may be more, well, personal: losing weight, hiking 100 miles, running a marathon, writing a book. Something that shows you, and perhaps the world, who you really are. But it's more for yourself, not the world. It's to show you what you have.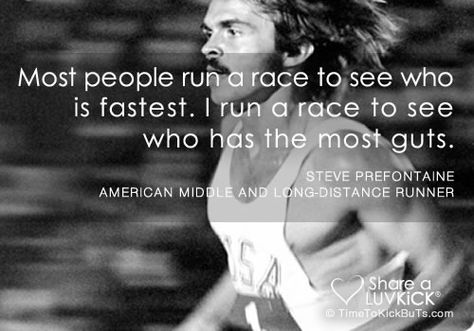 Steve Prefontaine, the famous Oregon runner who died in a car crash at the age of 24 in 1975, famously once said, "Most people run a race to see who's the fastest. I run a race to see who has the most guts." Steve said a lot of things (just put Steve Prefontaine quotes in your search box), but that one resonates a lot. It tells me that everyone has something inside of them, and they may not even know it until they're challenged.
Let's say you're really challenged to do something. Maybe it's something you've never done before, or something you're familiar with, but at a much higher lever. What does it take? What matters most?
In my opinion and experience, it boils down to three things:
Determination.
Focus.
Commitment.
Determination comes from knowing how much you want something. I've been telling myself for years that if I just put my mind to it, I could write a novel. Really. It can't be that hard, right? I kept saying "someday…" Then I ran out of excuses, and finally gave myself permission to proceed. What's the worst that could happen, right? But determination kicked in, and that was that. I wouldn't let myself off the hook. It's astonishing what you can do if you don't let yourself off the hook, if you're determined to see it through.
Focus. The flip side of determination is focus. Knowing that you will be laser-focused on the task at hand. To me, that meant, making a decision and keeping that decision. I would write every day. 500 words. 1000 words. An outline. A plot point. A potential scene. A character sketch. I would also find out how it's really done. And that's the great thing about this day and age: it's all there online. You can find advice from people that have done it before. It wasn't long before I got hooked up with several newsletters from writers who have published dozens, maybe hundreds of books, between them. They had been down that road. Learning what it took, what the process involved, was a big part of the step. It's part of the focus that comes once you are determined. Focus lets you learn what you need. I've watched dozens of videos of successful writers sharing their secrets on Masterclass, I've read dozens of blog posts of strong story structure, how to create good characters, to know what motivates them, and so on. It's all there. Just find it, soak it up and apply it as necessary.
Commitment is another side of the coin of Determination (maybe it's a three-sided coin). Determination is one thing, but staying committed, knowing that no matter what, you'll see it through, is a valuable piece of the puzzle. Commitment means you won't quit. A commitment is an obligation to yourself (or others) that you won't let yourself (or others) down. In a sense, discipline is
There are many other things that come into play when you try to find the essence of what matters most. Motivation, ambition, desire, the willingness to fail before you succeed. It's all-important, but to my mind, the combination of the triad is most critical: determination, focus, and commitment.
The great thing is the three are applicable to both personal and business goals, large and small.