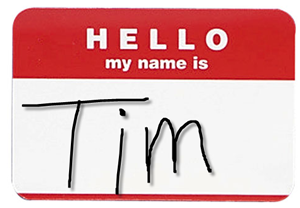 Here's a simple way to show off your company to prospective customers and clients from the minute you walk out of your door until the minute you return.
Wear a branded shirt or coat. It may sound simple, but look at what it does: it puts your name in front of people in the cab or shuttle to the airport. It shows your name off to people in the airport and on the plane.
Now, there's nothing wrong with traveling anonymously, and it may suit you best. But why not take the opportunity to not only show off your company name while traveling, but to show how cordial and engaging you can be? This may be a better fit if you're a salesman or PR person who enjoys interacting with other people, but it can work for anyone.
Some companies I know have all of their tradeshow staff wear nice branded clothing, such as a long-sleeve button, collared shirt with an embroidered emblem, so everyone on the plane, bus or hotel knows who they're with.