Of course we all want to be noticed at a tradeshow. It's the main reason for being there!
Whether your goal is to network, write orders, set up distributors, introduce a new product or any of a variety of other 'business-building' activities, being noticed is the key.
So what are some good ways to get noticed?
Naturally, if you're an exhibitor, you can focus on your booth and any promotions that bring people to your booth. A striking graphic, a bold design or an unusual demo all contribute to being noticed.
If you're not exhibiting, but are still hoping to draw attention to your product or service, there are a number of ways to be noticeable. Stop at booths of people you'd like to do business with. Don't try and sell them anything on the spot; that's not ethical (after all, they paid for the booth space, not you). But you can strike up a conversation, and direct that conversation the way you want.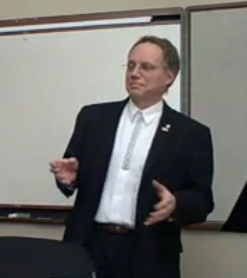 One of the best ways to draw attention to yourself is by speaking at the show. If you have been in the industry even for a few years, chances are your expertise is enough to get you a speaking gig at a show somewhere. It may not be THE industry show that you're aiming for, but any exposure is apt to be good.
If you're not a public speaker – or not confident in your abilities at this point – you might consider joining a discussion panel. This is a great way to get some exposure as an 'expert,' and it will also help ease you into more prominent speaking roles. In the meantime, join Toastmasters, or hire a personal coach that can help you with your speaking skills.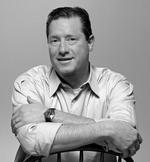 Author and consultant David Meerman Scott did that early on when he wanted to promote his consulting and speaking business. Scott is the author of "The New Rules of Marketing and PR," which was initially released as a shortened free PDF downloadable e-book. He's often suggested that getting on a discussion panel at a conference or tradeshow is a great way to open doors. It's obviously worked for him: he is often hired to deliver keynotes at larger tradeshows and it's helped him become known as an author and thought-leader in his field.
Scott is a popular blogger at Web Ink Now and offers at least four free e-books – just check the right column of his blog.
To become a speaker at a tradeshow, browse the websites of shows you're interested in, where you'll find the speaker requirements and submission methods. The narrower the topic of your proposed speech, and the more eye-popping the title, the better the chances that you'll book a speaking gig.