Here's a guest post by Dennis Salazar of Salazar Packaging of Plainfield, Il. Dennis caught my attention with a couple of tweets that steered me to his blog, which discusses sustainable packaging. Given that every tradeshow exhibitor has to deal with packaging in one way or another – shipping, product packaging, etc. – I asked if he'd be interested in contributing a guest column. Here's Dennis's contribution: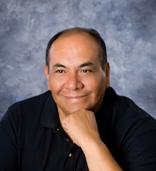 No, not the Ethel Merman variety of show business; I'm talking about the exhibit hall, hard floors and long hours type of show business. The type of show where the only thing more outrageously priced than a square foot of booth space is the five minute lunch you gulped down which consisted of a cold hot dog, served on a stale bun with a once carbonated soft drink that hasn't been bubbly since the 2005 Auto Show.
The fact is that I have seen very few companies work within the guidelines of sustainable packaging, the way people do when they are preparing for a show.
At the show exhibitors do green packaging right!
Here is what I have noticed about show exhibitors:
Most of the packaging for booth displays is wooden crates and wood is still considered the greenest packaging material because it is natural and renewable.
A booth display will be used over and over again for years with perhaps only minor changes to graphics. This means the wood used to ship it is also reused many times.
Even when a display is replaced, the company making the new display is very likely to re-crate the new model with the same wood.
Booth displays are painstakingly "right sized" so there is little wasted space or excess packaging material to be found. This saves money on everything from construction to the multiple shipments it is certain to experience.
Motive versus Results in Sustainable Packaging
There is a very small segment of green minded people who are more interested in the condition of the heart rather than the end result. For them it is not enough to do the right thing, you also have to do it for the right reasons.
Of course I care about the motivation behind a company's green actions but I am equally concerned about what they are able to accomplish. I would rather see a company with strict financial motivation and great end results than a company with a sincere eco heart and mind, who talks the talk beautifully but has little green success.
If you closely examine most show packaging, you will agree it typically does an excellent job of satisfying critical sustainability requirements because it is renewable, minimal and reusable.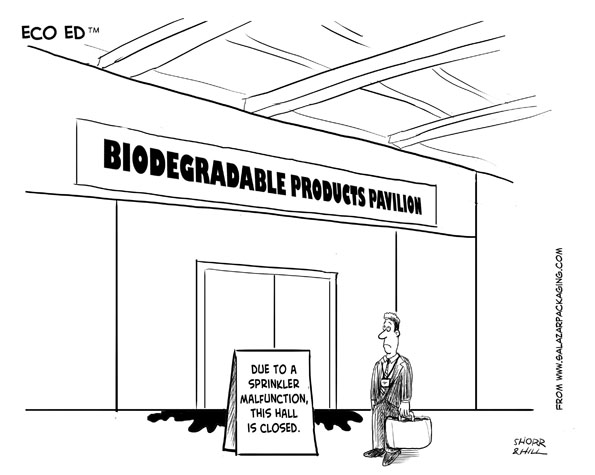 With more than 30 years of industry experience, Dennis Salazar is founder and president of Salazar Packaging, Inc. He is a prolific writer and popular speaker on the topic of sustainable packaging. His blog, Inside Sustainable Packaging, has been acclaimed by both the green and packaging communities.
Dennis offers custom eco friendly packaging solutions at Salazar Packaging, Inc. and in-stock green packaging products at Globe Guard Products.com – the first internet store featuring all eco friendly packaging supplies.
Follow Dennis on Twitter.