Note: We've just released a short report on 'Building an Eco-Friendly and Sustainable Tradeshow Exhibit' which you can now pick-up on our free download page.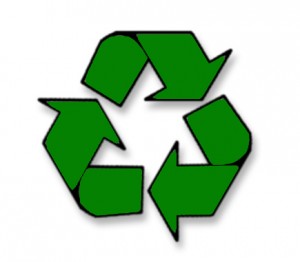 As more and more companies move to environmental consciousness and responsibility, the desire to exhibit using eco-friendly and sustainable practices increases as well.
Interpretive Exhibits has been an environmentally conscious company since its inception. As more and more materials become available for exhibit fabrication, we discuss them with clients and make them available whenever appropriate.
Some of the materials that we consider during fabrication:
Bamboo – produces 35% more oxygen than average trees, matures quickly, and does not require re-planting
FSC Certified wood
Metals – recycled aluminum when possible
Paint – low VOC, organic paint, recycled latex paint
Tension Fabric – low weight and small shipping and storage space
Other considerations for creating sustainable exhibits:
Re-use: what possibility does the material have to be re-used in the future? In many cases old exhibit elements can be incorporated by non-profit organizations.
Re-claimed materials and local sourcing: the Northwest is a good source for re-claimed material. Using locally sourced re-claimed materials is environmentally friendly for a number of reasons: if it's local, it requires less shipping costs. Also, it's documented that for each dollar spent locally, three dollars stay in the community, so spending locally reduces carbon usage and helps sustain the local economy.
Weight: many materials such as plastic recycled faux wood are denser and therefore heavier than typical fabrication materials, which will impact the cost of shipping. In many instances, this is a trade-off between heavier construction and shipping costs vs. a more environmentally friendly fabrication approach.
Read the rest of the report by downloading it from our Tradeshow Exhibit Free Download page.