It's a done deal. The law that was expected to be passed is now, in fact, reality:
Officials of the Metropolitan Pier and Exposition Authority (MPEA) and the Chicago Convention and Tourism Bureau (CCTB) today applauded the passage of a new law meant to reform labor rules, establish exhibitor rights and realign McCormick Place operations with its major competitors in the convention and trade show industry.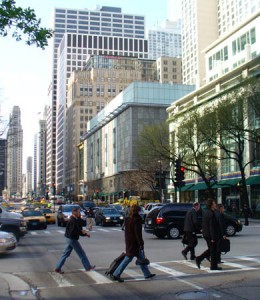 The new law calls for (according to today's press release):
• New labor work rules that reduce crew sizes, require less overtime pay and eliminate hassles for customers.
• Expanding exhibitor rights, allowing customers to do their own work, regardless of booth size.
• The appointment of a Trustee, former MPEA CEO Jim Reilly, to oversee operations during an 18 month transition period and select a private manager for McCormick Place.
• Restructuring capital debt to allow the MPEA to further lower costs to customers and put the MPEA on sound financial footing.
• Allowing shows to select outside electrical and food service contractors.
• Auditing contracts to ensure savings are passed on to customers.
• Make recommendations to whether Navy Pier should remain in control by the Authority or become an independent entity.
I've only been to McCormick Place once and was pretty impressed – a very nice hall for all the big shows that come through. Let's hope this law does what its intended to do.
For more information, click here…