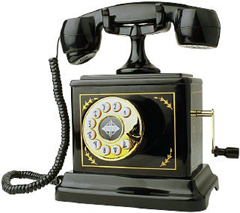 Doing social media right takes time and expertise, so should you outsource it?
Here are the basic arguments: by outsourcing social media you're bringing in an expert that knows there way around the social media landscape and can get you up and running quickly. So from that aspect, it's a good idea.
On the other hand, you should NOT outsource your social media marketing because nobody from outside your company knows the culture of your company like your own employees – and social media is a perfect platform to share your company's culture with clients and prospects. So it's worth it to take the time to have your own employees learn social media and do it all internally.
Both are valid viewpoints and both deserve consideration.
My viewpoint: in the short term, by hiring a professional you're getting a lot of information quickly and putting your company's brand into the social media marketplace in a short time. Beyond that, you'll want an internal team to learn the ropes and eventually take over.
So how do you find a social media consultant that knows what they're doing? Well, it makes sense that they'd have a strong social media presence. Check their blog (is it current? what to do they blog about?); follow them on Twitter and Facebook; see if they're active on YouTube and have any of their key people listed on LinkedIn. Connect with them on some of these outposts and watch what they do. It won't be long before you're going to have a pretty good feel for how well they understand social media and engage their community.
Once you decide to get involved in social media, whether you do it in-house or bring in a pro, there are some basics that you must handle:
Make your company easy to find by including links on your website to your social network outposts
Put links in embedded e-mail signatures
Put links in all marketing materials and collateral
Put links on all press releases
According to Social Media Today, you should look to outsource a number of things and keep other things internal. For instance, a good consultant can assist in writing pre-scheduled content such as blog, Twitter and Facebook posts. She can also find and follow relevant friends and followers on Twitter and Facebook. Creating a branded landing page on Facebook and a branded Twitter background would also go to your agency.
But you should plan to schedule a few moments each day to interact with your Twitter and Facebook followers.
A social media consulting team should, if they do their job correctly, become obselete before too long.
Even though you may have an agency working with you to engage in social media, you still must make time to engage yourself. If you rarely visit your social media networks you may miss opportunities that only you would recognize. You might see a question on your Facebook or Twitter page that you are able to answer quickly that no one else in your company is equipped to handle.
You are the expert in your business. No one knows your job quite like you do.
Other considerations: budget, personnel, time. This all comes down to the old 'time, money and energy' equation. Every situation is different and only you know best.