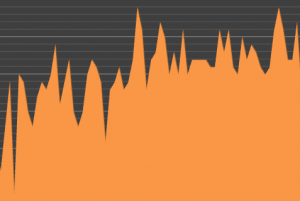 You're tweeting, posting to Facebook, keep the blog up-to-date…but you have that nagging feeling that something's missing. Perhaps you should have done a couple of extra blog posts before the last tradeshow. Could be your social media icons and branding on your company's website aren't big enough to be noticeable.
Something's amiss, but you're just not sure what.
Launch the social media audit!
There are a lot of good reasons to do a thorough social media audit. If you've never done one, your initial run-through should be as thorough as you can afford (time and/or money). After that, a yearly audit of the pertinent pieces, at minimum, should be done.
At minimum, your social media audit should include the following:
Strategy: identify visions, goals, desired outcomes. Choose your target market, platforms. listening/monitoring tools. Define internal policies and evaluate your assets.
Implementation: tools/platforms, community growth and development, training, potential partners, monitor and evaluate
Integration: organization website, blog, social media platforms, offline support (print, business cards, etc.)
Support: executive, funding for personnel, staff involvement
So yes – there's a lot involved, so how do you accomplish all of this? Do you make it happen internally, or do you hire an outside expert to come in? Either way, it'll take some time to accomplish a thorough and useful social media audit.
The process should start with interviews with the principals involved: the tweeters, bloggers and creators of video and other social media content. They'll be able to give you a good sense of the overall reach and current shortfalls.
Surveys also work well. They offer all participants a chance to answer the same questions with the same methodology.
Event analysis: there's a good chance that each participant in an organization's social media initiatives have anecdotes about how something worked or didn't work. Analyzying these events helps to see how communication works in real-life situations.
Communication flow: how is information exchanged between all parties? By taking a close look at how a company's communication network works, it's possible to reveal where blockages happen and show opportunities for untapped paths.
Observation: as part of the social media audit, you should spend time actually observing how each person interacts with the company's community.
If you've been involved in social media for some time but still are trying to get a handle on what exactly you're doing and how it's affecting your marketing efforts, a social media audit is a solid place to start.