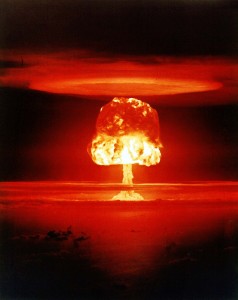 The news headlines seem to have daily cautionary tales on what NOT to do with Twitter. From Anthony Weiner's 'accidental' tweeting of photos of privates to VodaphoneUK's employee's accidental posting to the company's account a tweet that got him fired ("I find it ironic that Detroit is known as the #motorcity and yet no one here knows how to f—ing drive" ), it's easy to find a Twitter tale of a tweet gone bad.
Brands cringe, PR guys lose jobs, companies backpedal from the wildfire of tweets, re-tweets and stories being picked up by bloggers and the press.
What's a social media manager to do? Stay away from Facebook and Twitter? Hide? Or are we all one tweet away from brand doom?
Sounds like a good idea sometimes, doesn't it? However, in spite of the danger, the social media universe can do a lot of positive things for a brand.
But one bad tweet can undo a lot of good. Not that a single tweet can kill a company, but a single misfire can certainly cause a lot of anguish and heartache.
So what's a company to do to make sure it doesn't happen? While nothing can completely guarantee that someone won't mishandle the tools of social media, there are definitely things you can do as a social media manager or tradeshow marketing manager in charge of social media for events, tradeshows and conferences.
Get everyone on the same page. Go over your goals with social media. Ensure that every team member understands what can happen if they accidentally send out a tweet over company channels instead of personal accounts.
If you don't have a social media company policy, create one. You can search online sources and adapt other policies to fit your needs, or you can work with a consultant. A social media policy will clearly define what's appropriate and what's not when it comes to using Facebook, Twitter and the other outlets.
Make it clear what the consequences will be for blatant mis-use of company social media outlets. Be clear with them on the process of what happens when a tweet or Facebook posting goes bad. Certainly every incident will be unique, but the process of review has to be consistent.
Awareness: all team members have to aware of how social media works. A tweet can be picked up and re-tweeted dozens of times in a few minutes. It can circle the world instantaneously. There's no deleting once the tweet is out of the bag! Even if you do delete a hot tweet, chances are someone will have seen it and can easily share it.
Trust: once your policies are in place and everyone understands how it all works, you have to trust them to do the right thing. Is every employee trustworthy? Of course not. But in my experience almost all are – and want to be trusted. They don't want to risk a job because of a bad tweet.
Forgiveness. Yeah, this is a tough one for some managers. People have been quickly fired after a bad tweet went viral. But as a social media manager, you'll need to weigh the circumstances of an incident and decide what the consequence should be – if any. If someone's immediately fired, there's little chance for learning. In most cases a bad tweet isn't worth dumping someone, but could better be used as a valuable teaching moment.
(photo by CTBTO)