It's not hard to build a Twitter following. Just click 'n' follow and a majority of those that you follow will follow you right back.
But to build a following that can actually help you takes a little more thought – and probably a little more time.
First, determine WHO you want to follow you and WHY. Do you want to network? Find buyers for your product? Readers for your blog? New prospects that can find you at the next tradeshow in their area? If you can answer those questions with some confidence, you're on the right path.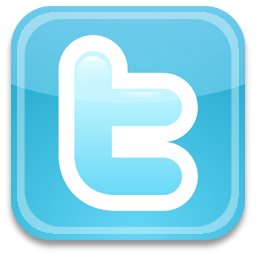 Next, how do you FIND those people? Keep in mind; you're following PEOPLE, not COMPANIES. Yes, there are a lot of companies with Twitter accounts, but that doesn't mean they're worthwhile to follow. You might try and find specific people to follow that are interesting or worthwhile on some basis.
Next, how do you FIND them? Try keywords and hashtags. In the event industry, for example, the hashtag "#eventprofs" is used frequently. Typically hashtags are something you'll just stumble on, so keep an eye out for them. Search for keywords related to companies, products or services in your industry, as well as recognizable names.
You can also find links to Twitterers on websites and blogs. Know someone in your industry that has a good online presence, such as a blog, a YouTube channel or on LinkedIn? Chances are you'll find a Twitter link somewhere. In fact, if you're active in a LinkedIn group, put up a post asking people to share their Twitter handles – a great way to follow dozens or hundreds of folks in the same interest group.
To determine if a Tweeter is worth following, check out their Twitter stream. Read their last few posts. Are they interesting? Do they link to worthwhile articles or blog posts? Do they have insight? Are their tweets frequent, or is the last tweet from 2010?
Now that you're building your following, its' time to INTERACT with them. Do you see a tweet that you like? Reply to them with a comment. Does the person look interesting – do they work for a company you're familiar with, or is there some other connection? Don't be shy about picking up the phone. That's how I've met and connected with and become friends with people on Twitter. Reach out to them. You won't hit if off with everybody – but if you are consistent, you'll find a few great folks that you'll become good friends with.
As you build your Twitter following, you'll continue to find more value in those people and what they share. And if you want them to see you as a valuable tweeter, do your best to share valuable insight, links and thoughts via your Twitter account.