With the proliferation of smartphone and tablet apps and the declining difficulty of creating them, is it time to create an app for your own company for your upcoming tradeshow appearance?
It's not as far-fetched as it sounds. There are numerous online tools that make creating an app easier than it used to be. And with more and more of the web's connectivity moving to stand-alone apps, your clients and prospects may find a lot of value in the app.
Admittedly, I've never seen a company app built specifically for a tradeshow appearance, or for the tradeshow side of a company's marketing efforts.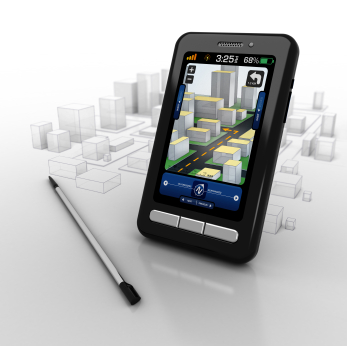 So what information could you put in your app? Here's a short list to get your brain working (no doubt you can add more!):
Yearly tradeshow schedule
Product information
Set appointment for interview or demo
Submit request for information or contact
Booth number and hours
Company information
Links to demo videos
Links to podcast interview
Client testimonials
Creating an app is not that complicated, but there are several steps to making it happen. If you have tech-savvy people in your company, you may be able to create it in-house.
But generally you'll have to hire an app developer through ELance.com or another site. Get recommendations, or take a look at what the developers have done in the past.
First, appoint a point person that can see the development of the app through the entire process.
Determine what you want in the app. This may take several discussions with the various company elements, including sales, marketing, tech team, etc.
Find a possible developer or two, describe the scope of work as best as possible, and then negotiate the price.
There is a lot that can go in an app and it'll be tempting to want to put as much as possible into it. But you're probably better off keeping it as simple and useful as possible.
An app for your own company for a tradeshow appearance? Why not? It'll give you an edge over your competition among those people in your market that have downloaded your app – especially if your competitors don't have an app, and you have a very useful and user-friendly app.