This is number 8 in a series. Check the previous articles here:
Now you're back at the office. The booth has been buttoned up and shipped, the staff are back at their desks, and you have a stack of leads that need to be follow up with, and perhaps other tasks, such as going through multi-media (photos/videos) to be used in a variety of ways.
Let's break them down:
Sales leads
Staff debriefing
Logistical notes
Photos/videos and other content creation
Sales leads would of course be handled directly by your sales follow up team. Each company's methods are their own, so as long as you know how that works, it's not my job to make that over. Just make sure it DOES work for you!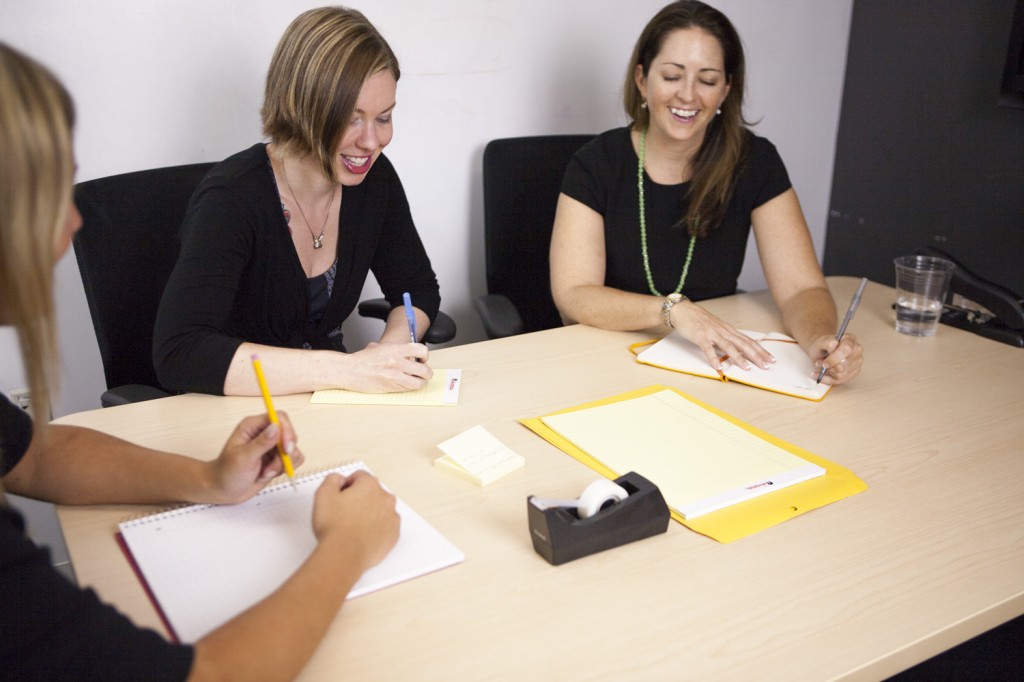 Staff Debriefing: While it's not always ideal to make it work on the show floor, you can gain a lot of insight into how your booth works, how visitors perceive your company and more by holding daily debriefings on the show floor. Even if it's only a quick 15 minute wrap, by allowing all staffers to share perspectives, offer ideas and feedback, your company will benefit.
Back at the office, another way to benefit is to spend a little more time debriefing each staffer individually. This allows you to offer more intimate feedback and encouragement, and to identify any specific areas that need improvement. It's also helpful because in a one-on-one conversation they're likely to be more candid than they might in a group on the show room floor.
Make notes on the feedback for your tradeshow file.
Logistical Notes: Any notes you have made before, during, and after the show should be reviewed. Did the set-up crew have any problems? What questions came up from visitors that you didn't expect? Did the electrical grid plan work effectively? What was missing? What surprised you at this show?
What about competitors? Did you or any of your staff get around to review your competitors booths and see what their staff and products were all about? Were any of your competitors there in bigger or smaller booths? What could you sense or what did you learn from seeing the booths and products? Were any of your competitors missing? Gather all of these notes as well, and be sure to ask your staffers and management staff what they thought.
Finally, what photos and videos did you bring back from the show? If you have an active content-creation group, you may have dozens or hundreds of photos, and perhaps a dozen or more short videos. These may be photos of visitors, other booths (competitors as well as partners), video testimonials or demonstrations. These can all be used for research, and many can be used on social media platforms to share with your audience what you were doing at the show. Without getting too deep into the use of social media for your event marketing (more on that in the next few days), by capturing multi-media content for research and future use, you can extend your visibility at tradeshows by weeks, months or longer, and use the content to tease your audience in another 11 months when you are prepping for the show again.
---