How do you create tradeshow buzz? You know the one: the exhibit that keeps getting talked about. Don't you want to be that exhibit? Don't you want to be working at that one location where everyone seems to be heading?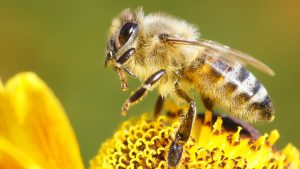 Buzz is not something you can automatically turn on like a light switch. And even the best-laid plans to create buzz don't always work, especially if some other company has gotten a plan afoot to outbuzz you!
A few things to consider that may get you to the place where you are creating buzz:
Giveaways: do you have that one thing that people want to have? Do you have that one game that everyone wants to play?
Interactivity: what is it people are doing in your booth that draws a crowd. Is it a virtual reality station? Is it a hands-on demo that leaves people talking?
In-booth demos: with the right pitch man or woman pitching the right product or service at the right show, a crowd can magically appear. Is it because the demonstrator is doing baffling magic along with a pitch? Is it because of their charisma and stage presence?
Celebrities: face it – most celebrities at shows are not the top name draws, such as Brad Pitt, Will Smith or Jennifer Lawrence. But there are a lot of second-tier celebrities (and third and fourth) that may mean something to your target market.
Beyond the in-booth activities, or the exhibit itself (which, is a stunner, can create buzz), look beyond:
Public Relations: Prior to the show, connect with influencers who might be interested in your products or services. Media, bloggers, industry wags and more can help build advance buzz.
Advance planning: get the word out before the show using pre-show advertising, social media engagement, direct mail, email, broadcast and internet opportunities as you see fit.
Press conference: if your product launch is truly newsworthy (and you should confirm that with industry media folks), throw a press conference. If you're not used to putting on a good press conference, hire a pro.
Be crazy: this takes chutzpah and frankly, most companies probably don't have it. But if your CEO is a leading edge person with an outlandish outlook, maybe saying something crazy about your product or service will bring people to your exhibit.
Unusual promotions: Spy at Moz was a promotion that invited attendees to track down 'spies' at the conference who were waring special red stickers, take a picture and then tweet it out. If you can co-promote with a couple of other exhibitors, the word will spread quickly.
It may be somewhat trite as an expression, but thinking out of the box can go a long way to generating tradeshow buzz. What are you willing to try next time?