When it comes to tradeshow lead generation, you'll find you can break it down into many steps. But for the purpose of simplification, let's take a look at the four foundations of tradeshow lead generation that will allow you to not only bring in more leads, but bring in more qualified leads. And that's what we want as exhibitors, right?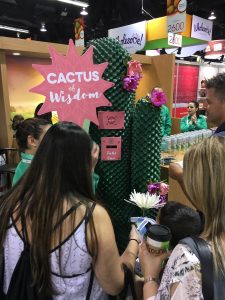 The first foundation is to have clear message on your exhibit graphics. The text should simply and clearly communicate what it is you do. What problems do you solve? Images should support that message. If the first impression is not clear and the reason that a prospect should stop at your booth is not immediately understood, you'll lose potential customers.
The second foundation is asking the right questions. Once the visitor has made the decision to stop in your booth, your questions should be aimed at clarifying five things: do they currently use your product, are they presently considering the purchase of a product such as yours, when they are looking at the purchase, does this person make the buying decision, and does the company have the money to spend? If you can satisfactorily answer those questions, you can move on to the next phase.
The third foundation is the gathering of information. This may seem pretty straightforward, but don't let the little details slip away. Capture all of the pertinent information: name and company, best contact method, what they're interested in, and if they want any samples. Having all of this is important, but the final foundation seals it:
The fourth foundation is getting agreement from your prospect on the next step. Your visitor will often happily give you a lot of information, but before they leave, CONFIRM with them the type of follow up and when the follow up will take place. Is it a phone call? Is it an email? Are you sending them sample? Are you visiting them in person or schedule a video call? No matter the type of contact, confirm with the prospect what exactly that is, when it is, what will be discussed at that meeting.
Now that you have all four of those foundations in place, you will find that the leads you gather will be of more value to your sales crew, and a higher chance of closing more deals!
---
Grab our free report "7 Questions You'll Never Ask Your Exhibit House" – click here!