If there's one business lesson I've taken to heart in the past forty years, it's this: do the work. I can't tell you how many times I tried to find shortcuts along the way, during my 26 years in radio and my subsequent 16 years in the tradeshow industry. Shortcuts are attractive. They dangle an easy solution to you. One that makes you believe that there is an easy solution to a complex, challenging problem.
But shortcuts rarely work. Sure, there are many ways to cut time off of tasks. Many ways to revise and improve a system so that you can get more done. But shortcuts? I have yet to see a good shortcut that really accomplishes something effective.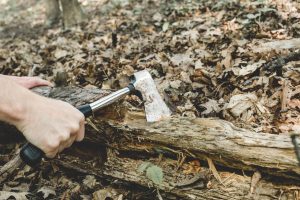 Last week I saw a post on Instagram from an acquaintance that is building a guitar. I got to thinking about what it takes to build a guitar, so I headed over to YouTube and watched a couple of videos on guitar-building. Not that I'd ever really build a guitar – that would be cool, though, and who knows, I might! – but I was curious about the process.
The process in building a guitar involves a lot of steps. Who knows, maybe 15 or 20. There are a number of crafts that come in to play, mostly in woodworking. But there's installing electronics, painting and more.
The point is: there are no short cuts to building a good guitar from scratch. You have to not only know what you're doing, but you have to be pretty good at the steps. A beginner could look over the shoulder of a pro and follow the steps to a T, but the guitar probably wouldn't be as good as the pro's. As Seth Godin observed in a recent podcast, don't worry about the end result. Instead, focus on the craft of being able to do the work – do the steps. Learn to be a good carpenter. Learn what it takes to measure and cut wood. Learn how to shape wood. How to paint. How to install electronics.
It's the same in any endeavor. One of my main focuses in my daily business life is sales and marketing. From the time I started in this industry in 2002, I was tasked with bringing in more business, which is typically a combination of sales and marketing. I tried so many different things over the years: emailing, direct mail, advertising, cold calling, going to shows, you name it. There is no short cut. There is no Magic Button to create new clients, to make more sales. In time I resigned myself to the tasks needed to bring in more sales and concentrated on them. During a year of sales training with Sandler, I learned to not worry about the outcomes, to not worry about the results. Learn the steps, learn the techniques, and the results will take care of themselves. In other words, learn to do the work. Better yet, learn how to correctly do the work. If you do the work incorrectly, you're still doing the work, but your results will not be what they will be if you do it correctly.
I'm a big believer in lifelong learning, so I always keep my radar up for better ways of doing things. Also – and this comes from experience – my BS detector has gotten better over the years. I used to follow every shiny object (looking for another shortcut!), but now it's pretty easy to know what's BS and what is good, solid information worth paying attention to.
Still, there are no shortcuts.
You have to do the work.