During a two-hour workshop with trainer, author and content marketer Kathleen Gage this week, I took more notes and learned more about small event collaboration for lead generation than I think I've taken in for years.
While it's true I collaborate with other people, I certainly don't do it at the level that I could. That was clear in this workshop. Frankly, the ideas Kathleen presented gave me a lot to chew over.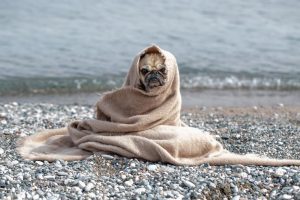 Think of a small event as one where you and some partners team up to bring a very focused target market together. This would generally a small group of anywhere from a few dozen to maybe a couple of hundred depending on your goals and scope of the event. The attraction to having people come to the event would be to have a few experts in the field share their knowledge. Show the value you offer, and if appropriate, make an offer during the event. It may or may not be appropriate.
Without giving away Kathleen's secret sauce, the model for creating a winning event is to have a specific objective, determine what type of event will work, come up with a budget and assess your resources, find potential collaborative partners, and promote through media releases, email, phone calls, direct mail and more.
To me one of the key takeaways was to make sure that everyone at the event fills out an evaluation, where you ask the attendees if they are interested in a free consultation. During that follow up consultation, the conversation wouldn't be focused on sales, but on determining if the potential client has a pain or a problem that you can fix. Only then would the actual sales conversation take place.
A few of the notes I jotted down during the event:
Create value before creating the offer.
Ask the right questions and get a better answer.
Disqualify people first – are they really qualified to do business with you?
What is your story? (Kathleen shared her story about her love of rescued animals – hence the pug photo!)
There is a difference between a "customer" and a "client."
Until we create value, no matter what we sell, we are a commodity.
Get really clear on the type of client we really want.
As you search for your ideal client, look at your current clients: what are your common denominators? Kids? Pets? Sports?
Collaboration with partners using small (or maybe not so small) events can be a great avenue to growing your business, if done smartly and if the risk is minimized and spread around. Make it so that all partners have a lot to gain. It may not be like putting on a regular tradeshow, but a small private event can have a big impact, and I'm looking forward to exploring this whole concept with Kathleen further. Because, you know, in her evaluation she asked if I wanted a free, no-strings-attached consultation. I said yes.
Check out the podcast interview I did with Kathleen Gage here, and browse her website Power Up For Profits.