When you're ramping up your tradeshow marketing machine for the next show, do you think of it as a competition? Or is it merely a chance to make your pitch to hundreds or thousands of visitors, almost as if you're in a vacuum.
Methinks there is more than one way to view tradeshow marketing. Let's look at two views in particular: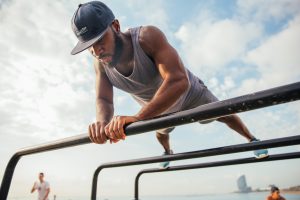 First, it's a unique marketing event where you're setting up shop in a situation where the organizers have done their best to bring as many members of your target market to view products and services under one roof. You are showing off new products that are being launched. You are showing off your brand with graphics, 3D exhibit construction and your well-trained booth staff. For the people that stop by at your booth, you do your best to engage, interact and determine if they are prospective customers. If they are, you work to find out their pain points, explain how your products and services can help them. If not, you politely disengage, perhaps asking if they are able to refer any colleagues your way.
Second, it's a competition. You are setting up shop in a situation where dozens, maybe a hundred or more, direct competitors are doing the same thing you are: showing off products and services, representing their brands, and trying to make a deal with the very people you're trying to make a deal with.
Yes, tradeshow marketing is a competition, and generally it's a friendly competition. That doesn't mean you shouldn't try your best: you should. But if you keep in mind that you're not only there to engage visitors, you're also there with hundreds, sometimes thousands of companies are competing directly with you.
What does it take to get an edge? There are dozens of ways. From the size and look and feel of your exhibit to your actual products, to the skill of your booth staff and many other ways where you're working to get an edge.
As in any competition, you may win some, you may lose some. You may win with some people, you may lose with others. You may beat some competitors and you may lose to some other competitors.
From that perspective, to me the best you can do is to observe and learn, see what works and what doesn't, and do your best to be better next time.
Because with tradeshow marketing competition, there's always a next time.