This is a guest post by Stacy Gavin.
If you're prepping for your trade show debut, you probably already know a little something about how industry events can transform your business for the better. There's a reason why the vast majority (87 percent) of C-suite executives believe in this tactic as a high-value marketing strategy and are investing more and more in this niche. It all has to do with the fact that attending the right trade shows can seriously bolster your biz and, in some scenarios, it can do it without a huge spend. But the keyword here is right.
How Many Attendees Can I Expect?—You'll spend lots of time and money orchestrating your debut—from coordinating a pro-level trade show setup to booking flights and accommodations for your team—and it will all be for naught if no one shows up at the event. Make sure that the show's organizing body can present you with measurable, historical data illustrating how many people have showed up in previous years. Note that trade shows come in all shapes in sizes, from massive 100,000-plus attendee events to smaller conventions that cater to just a few thousand people.
What Percentage of Attendees Has Buying Power?—Numbers are important, but don't make your decision about whether to exhibit solely based on how many people will attend. The fact is that some attendees are more valuable than others, and you'd be better off exhibiting to a thousand decision-makers in your niche than a million entry-level employees in the industry at large. While some 84 percent of trade show attendees have the power to make or recommend final purchasing decisions, you should always ask the show at hand if they have event-specific data. This is important if your main objective is to close deals.
What Is the 'NSF' of the Event?—In the trade show world, "NSF" refers to "net square feet." This number equals the total square footage of all the rooms, areas and floor space in the given event venue. For reference, the country's largest convention center, McCormick Place in Chicago, offers 2.6 million square feet of prime exhibit space. This, along with the number of attendees and the number of exhibitors, is often used as an indicator of the size of the event. The NSF will help you get a better visual of the breadth of the venue to help you determine whether or not this type of event truly aligns with your brand image and overall business goals.
How Many Exhibitors Will Attend?—This is a good metric to know if you're concerned with the presence of competitors. The last thing you want to do is be one of dozens of exhibitors in the exact same space vying for the attention of a small number of attendees. Note: You shouldn't automatically be turned off by events with a high number of competitors, especially if you have the ability to stand out by creating an eye-catching trade show display or by leveraging the uniqueness of your product or service.
How Many Years Have You Been in Existence?—We're not saying you should automatically write-off first-time events. In fact, new conventions often offer discounts to exhibitors and may present you with the opportunity to grab better display real estate for a lower price. With that said, we don't recommend that your very first exhibition be at a fresh, new event. You went to get your feet wet in the trade show world by experiencing one that's well-attended and well-run. You can then use these events as benchmarks with which to measure the newer ones you attend later down the road.
Is the Event Open to the Public?—Surprisingly, the way an event is labeled actually does matter. Trade shows are typically organized to cater to those within the trade and may be closed off to the public, whereas other exhibitor-focused events—often labeled as "shows," "festivals" or "cons"—can usually be attended by those in the community or members of the general public. If your goal is to exhibit primarily to other businesses, it's probably best to stick to events labeled as trade shows.
Will There Be Additional Events?—Trade shows and conventions don't simply exist to help you interface with potential clients and customers. They can also help you with other business objectives, like forging valuable partnerships, finding business suppliers, getting new ideas and even finding potential employees (some execs use these events as a method of "poaching" top talent). Much of this goes on at extraneous events, such as roundtables, networking events, speaking engagements and off-sites. Make sure to get a list of all the offshoot events before committing to a show.
Will I Be Able to Get Premium Real Estate?—Finally, try to gauge what kind of booth real estate you can get with your budget at this particular show. This is one of the best reasons why talking with a representative from the hosting body is a good idea when you're planning. You can ask questions like "How much booth space can I get for my budget?" and you might find that the reps will help stretch your space and find you the best location for your buck. Often, the most successful exhibitors are those who have good spots on the floor.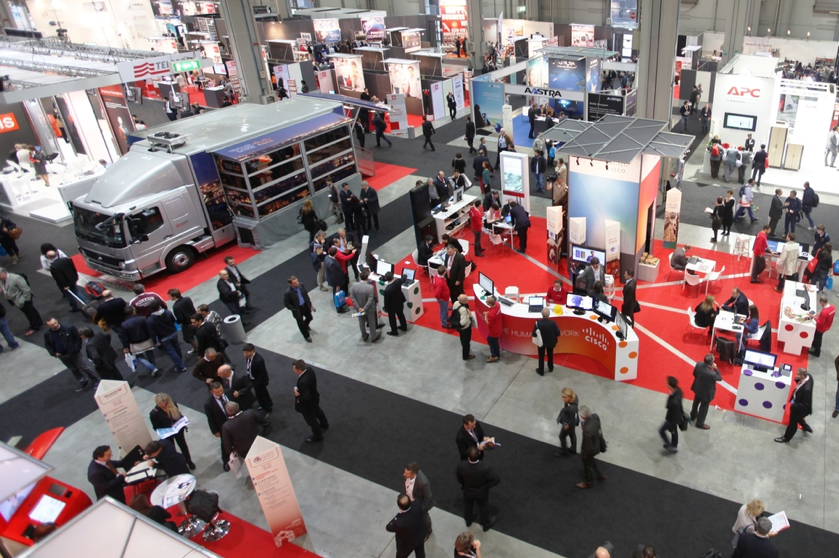 Talk to Others Who Have Attended
While it is important that you get the facts and figures from the trade show organizer, it can also help if you present some questions to others who have attended the same event in the past. Pose the question among your networking circle, on industry forums or on social media to get real, unbiased opinions on the show. Once you find the perfect event for your specific niche, budget and business objectives, you can be confident that exhibiting will bring a measurable return on investment.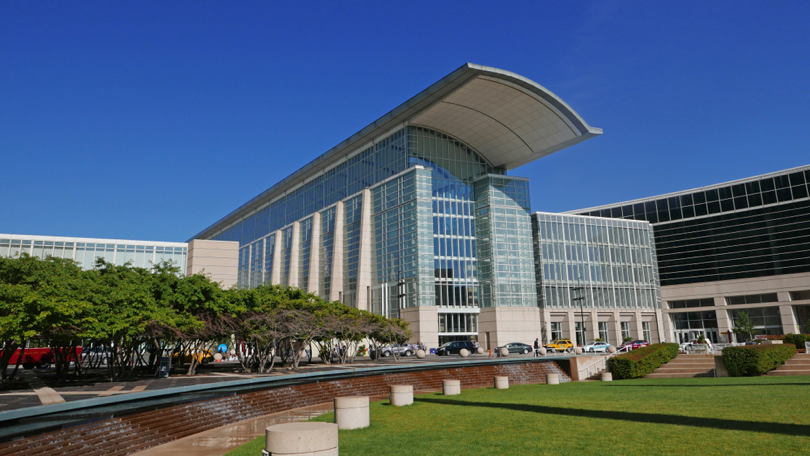 Stacy Gavin is in charge of eCommerce Digital Marketing for HalfPriceBanners.