You might think that designing graphics for a tradeshow exhibit is hardly any different from designing graphics for a brochure or a website. But you'd be wrong. There are a number of differences, and an experienced tradeshow graphic designer is an invaluable asset if you're facing the prospect of doing it alone.
First things first. What's different? The most obvious is that graphics are much bigger on a tradeshow exhibit than a website or brochure or sales sheet.
Second thing is that people will interact differently with tradeshow graphics than they will with a brochure or a website, which means your approach to crafting a design with an impactful message must be different.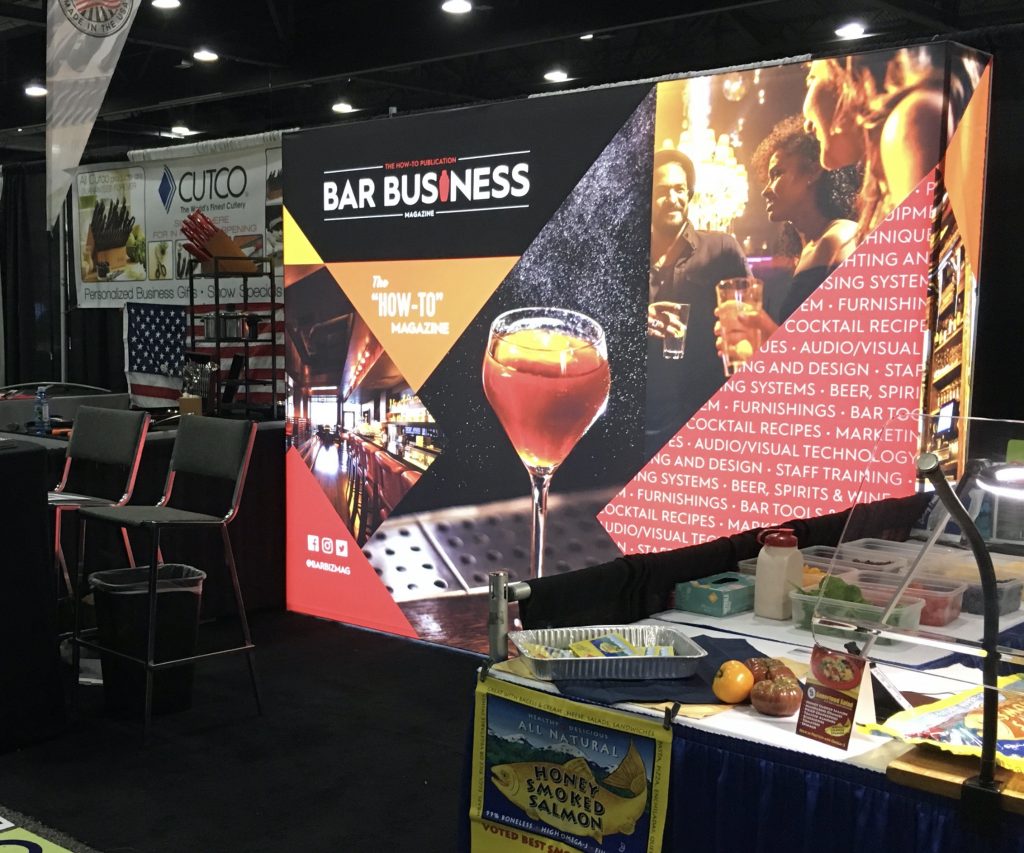 And third, and perhaps the most important, the resolution of the tradeshow graphic file will by its very nature be much higher than a web design or print design.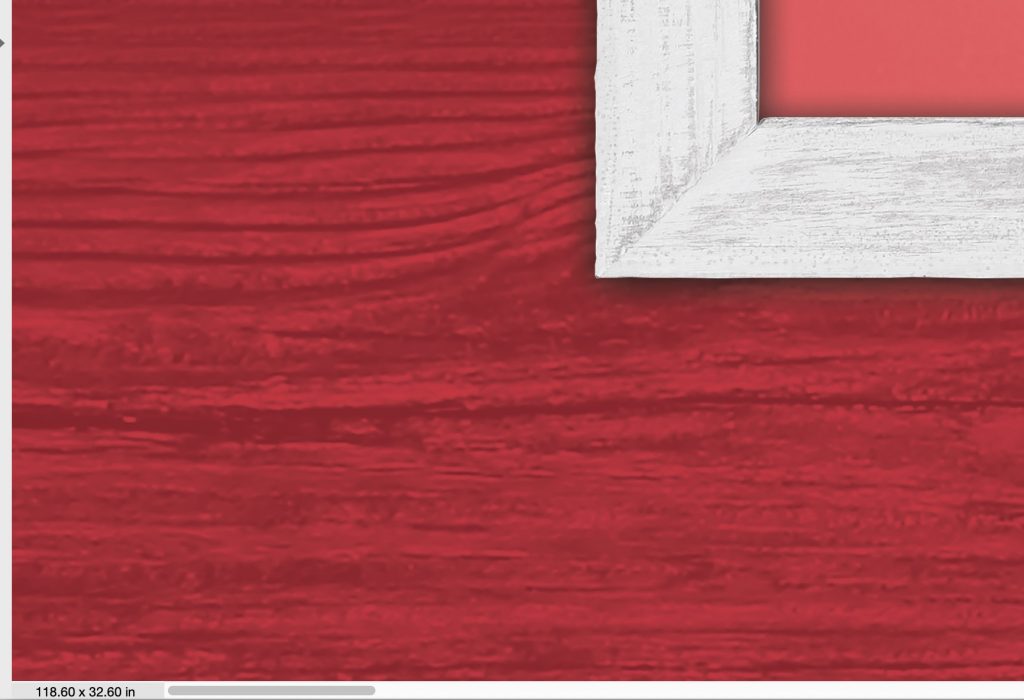 Since graphics are much bigger, and since people interact with tradeshow graphics differently than with websites and printed material, the design and messaging have to reflect that difference. Thousands of people walk by a typical tradeshow on any given day. They glance but often don't see the graphic messaging. If their brain stops for anything, it's for either a familiar logo or a bold question or statement. A supporting image such as a photograph can also be a factor in keeping someone attention for another few seconds if you're lucky. Great care and decision making must go into the design: what image resonates with your brand and attracts attention? What message is important and can be communicated in a few short words?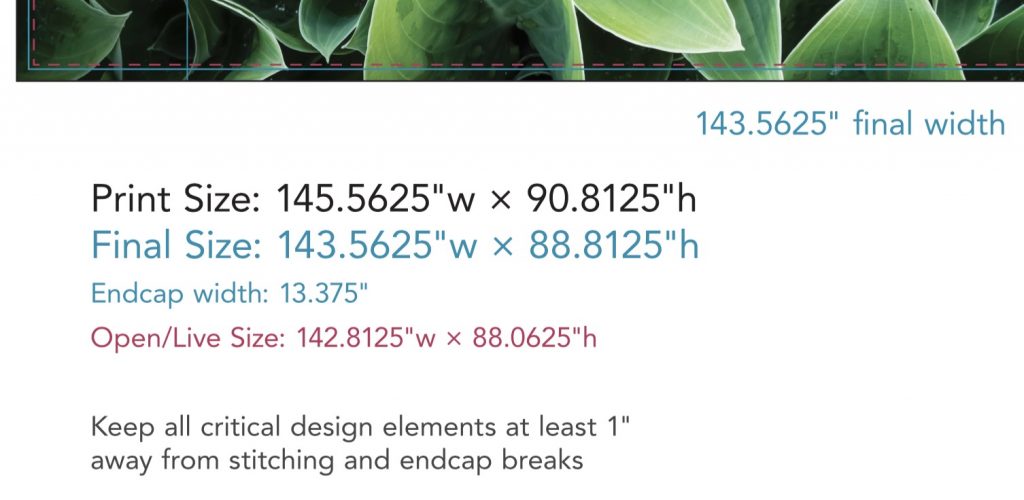 Finally, the crafting of the digital graphic files is critical to ensure high resolution in the output. I'm not a designer or a graphic printing technician, but I can pass along some of the general guidelines on how to prepare the files.
File Formats
Each printing facility and tradeshow exhibit house will vary slightly, but the main things to keep in mind are to make sure the graphics are submitted in an acceptable format. Typically, most printers accept Photoshop, Adobe Illustrator, Adobe InDesign or high-resolution PDFs. Other programs such as Quark, FreeHand, CorelDraw and Publisher are typically not acceptable. Neither are files such as Microsoft Word, or low-resolution JPEG, GIF, PICT or BMPs.
Font Specifications
Fonts are typically converted to outlines. If not, you'll need to provide Macintosh of TruType fonts with the files.
Resolution
This differs from shop to shop, but I generally see requirements of setting up files at 100-120 pixels per inch at 100%. Anything smaller and the final print will show pixelization.
Color Specifications
Again, varies from shop to shop, but most ask for vector files in CMYK (Cyan, Magenta, Yellow, Black), and raster artwork in RGB (Red, Green, Blue). If this is over your head, speak to your graphic designer. An experienced designer can address these issues.
Uploading and Sharing Files
Given than tradeshow graphics are high resolution and cover a lot of square feet, the graphic production files are going to be big. We just did a set of banner stands this week where the graphic files for five stands amounted to about a gigabyte. Too big to email, so it's got to be transferred. We typically create a sharable file on DropBox, but there are other tools to share big files, such as HighTail, Google Drive, SendSpace and others. Again, pretty easy to do. In fact, many companies have dedicated FTP sites where you can upload directly to them.
Final Thoughts
The topic of tradeshow graphic design, file creation and production can take up several books, and no doubt it has. This short blog post barely scratches the surface. Need to know more? Speak with experienced designers and production people that do it every day. They're happy to share their knowledge and make sure you get the highest quality graphic you can.