Tradeshows are crazy, chaotic and have more moving parts than a Rube Goldberg machine. What, you're too young to remember Rube Goldberg? Not to worry, I'll make this as easy as possible.
Basically, there are a lot of moving parts just keeping the machine going. Shipping the exhibit, booking travel, getting the exhibit set up and dismantled, making graphic and other exhibit changes prior to the show. Pre-show marketing. Lead generation. Post-show follow-up. And on and on.
But when you think about it, a tradeshow is a great opportunity to do other things. After all, you have a very specific audience: a focused group of decision makers and influencers that are likely interested in what you're pitching. Take advantage of that opportunity.
Test things. Do a survey.
How?
Lots of different ways. Let's start with an easy way: do a survey. What one or two pieces of information would you like to uncover regarding your product? What are the biggest challenges your prospects face regularly?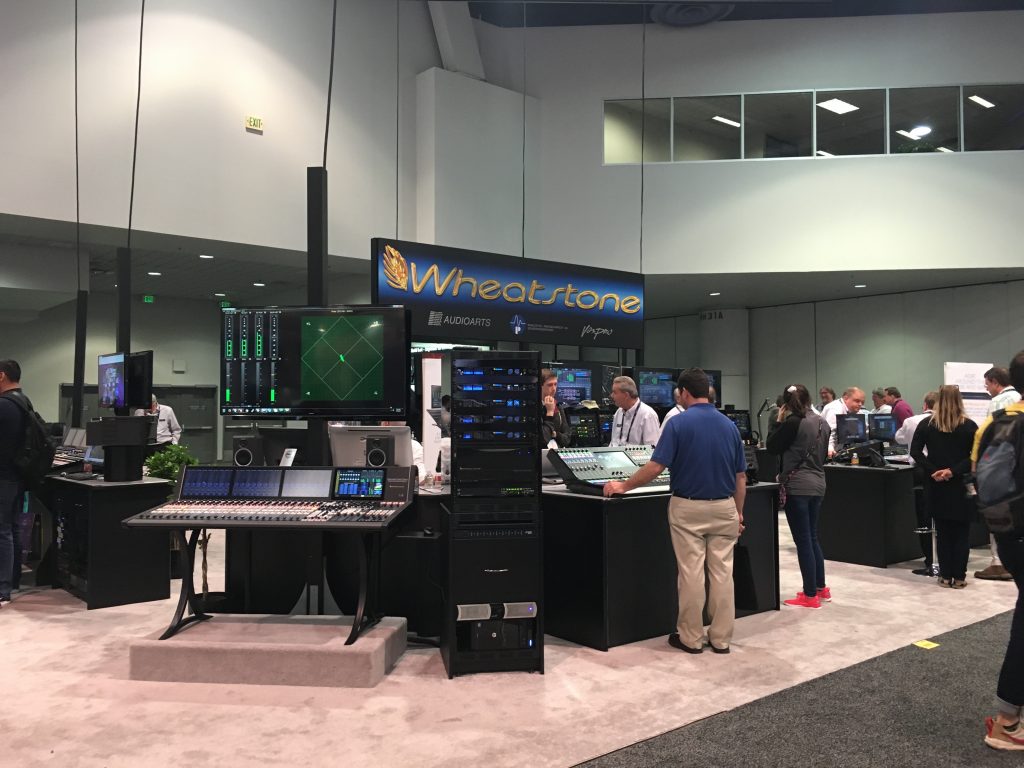 You can do a survey in a few different ways. First, you can simply create a three or four question survey relating to the situation you're addressing. Print them up and have one of your staffers simply engage with visitors and ask them to participate. Make it easy by telling them it'll only take a moment or two. Make it worth their while by offering a bit of swag.
You can also set up a digital survey using an online portal such as Survey Monkey, assuming you have internet access. Make it easily accessible on an iPad or Surface tablet and either let them fill out the form or have one of your staffers just ask the questions and then input the answers.
Demonstrate Something.
Do a hands-on demo. Depending on your product or service, this may be easy, or it may be a challenge. I've seen great (and not-so-great) VR experiences at tradeshows. Another tool is a touchscreen video where the visitor chooses from a number of selections to see a video, view a sell sheet, learn how something is made, and so on. While hands-on demos do sound great, in a chaotic tradeshow, visitors often need a little urging and frankly, handholding. But if you can politely engage them, many are willing to give a few moments (ask them if they would like to charge their phone for a few minutes, for example). At this time you can relax and plan on taking a few minutes to have them go through a demo, answer a survey, watch a brief video or something else.
Invite them to do more
Another thing to have them do is ask them if they want to sign up for your newsletter.
Or follow you on social media.
And speaking of social media, that's another good opportunity. If your booth is large enough, dedicate a small section of it to Instagramming. Invite people to snap a photo of themselves (or you offer to do it). Make it worth their while by offering a product sample, swag, or a chance to win something if they post using your company or show hashtag.
Grab some metrics
Count the visitors. I'm guessing that most companies don't do this. They may have anecdotal evidence that day one had more visitors then day two or three. But they couldn't tell you if this year was significantly better or only slightly busier. Or if the show was busier but your booth was not. But if you can dedicate someone to count the visitors as best as possible (have a handful of people trade off – and write it down at the end of each shift), even if the numbers are not 100% accurate, they're better than just trying to guesstimate.
Tradeshows are a great place to pitch your wares, launch products and talk to buyers face to face. But they're also a ripe opportunity to do a little market research, make stronger connections and test your suppositions.
Don't let the opportunity pass you by.
---