Exhibitor Magazine has been doing a superb job of keeping their fingers on the pulse of the tradeshow industry. Since the pandemic essentially closed down the industry in March, they've done numerous surveys of exhibitors and exhibit industry suppliers. They recently had another webinar where Editor Travis Stanton went over the results of their latest survey, taken of over 1000 respondents. This is the fourth such survey they've done, and it took place in mid-November. If you're an exhibitor or in the exhibit industry and haven't reviewed the results, it's worth a look. Both the webinar and the resultant White Paper have been posted on their website. Check for links below.
A few top-line results from their executive summary shows the deep and wide impact the pandemic has had on the industry as a whole:
When asked how long it would take to get back business full bore if the restrictions were lifted today, a majority of the survey respondents said it would take about three months.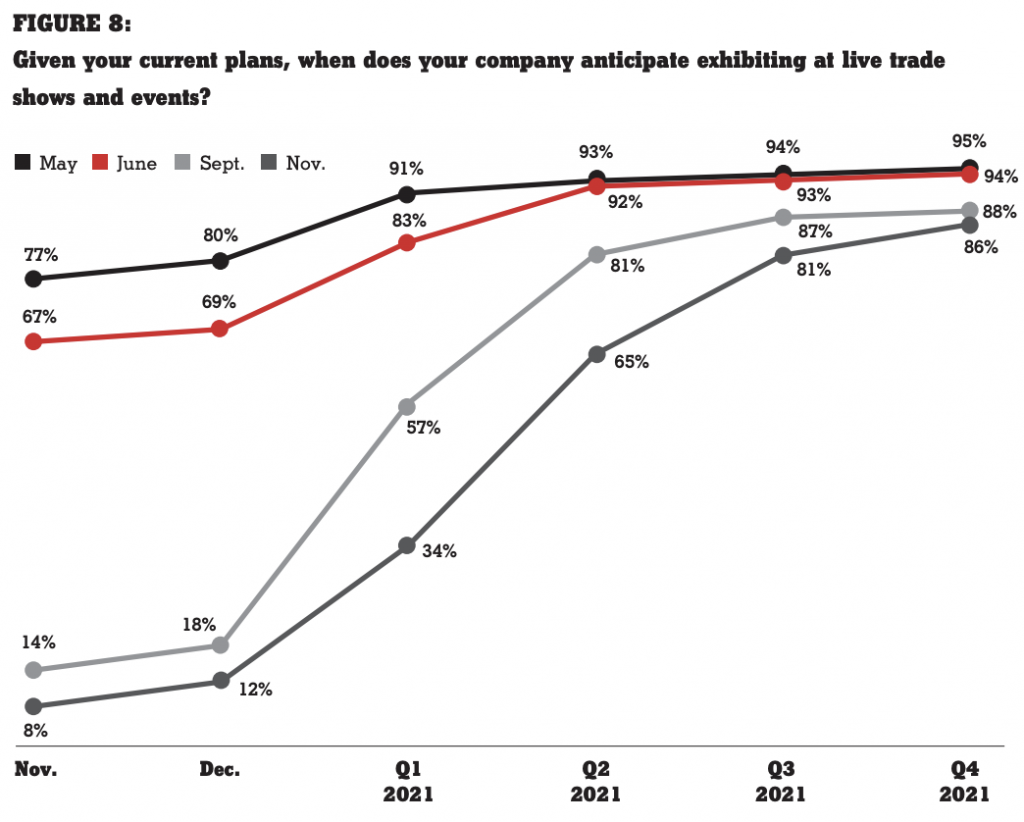 Many exhibitors are waiting longer to commit to appearing at shows; roughly a third are waiting until the final four months before a show to make a commitment.
Over two-thirds of exhibitors say that their exhibiting budgets have been cut; more than half of those are at least 50-percent budget reductions.
Virtual event participation is up: Over two-thirds over those surveyed say they have participated in virtual events.
Finally, the Exhibitor editorial staff is making a prediction that live tradeshows and events will slowly come back to life during the first half of next year, but that it will be at least until the first or second quarter of 2022 before we'll see anything we can call "normal."
Here's a link to the replay. And here's a link to the white paper with the full results.
Check out their full on-demand video library here.