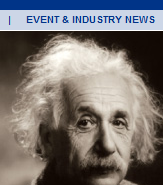 Yeah, you could find most of these websites through Googling your little heart out, but why not let me do it for you?
Some of these sites I just came across, others I've used for years. All are focused on providing news, information and commentary on the exhibit and events industry. I've left out any corporate sites that pretend to be industry news but are rather blogs or sites that are pitching products.
So enjoy this collection of online magazines, newspapers, news sources and blogs. (If I missed a cool resource, add it in the comment section!)…
Center for Exhibition Industry Research
"Our goal is to promote the image, value and growth of exhibitions. This is accomplished through producing primary research studies that prove the effectiveness and efficiency of exhibitions as a marketing medium."
Exhibition Services & Contractors Association (ESCA)
"…for firms engaged in providing services and materials for the meetings, exhibition and hospitality industry."
International Association of Exhibitions and Events (IAEE)
"…to represent the interests of tradeshow and exposition managers, the International Association of Exhibitions and Events™ is today the leading association for the global exhibition industry. Today IAEE™ represents over 8,500 individuals who conduct and support exhibitions around the world."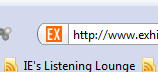 Exhibitor Magazine Online
For tradeshow managers and exhibitors. Includes a buyer's guide, exhibit tips and stories, resource directory and marketplace. Lots of stuff here for the exhibitor!
TSNN.com
"The Ultimate Event Resource" including tradeshow lists, a job board, press releases and industry training links.
Tradeshow Week
"TSW.com is news and information about meetings, events, tradeshows and associations…"
Tradeshow Executive
"We aim to help show managers stimulate growth, profits and customer satisfaction so that their show, organization and the trade show industry can prosper."
Exhibit City News
"Exhibit City News, the nation's only tradeshow industry newspaper…"
Tradeshow Expo
"A newspaper and website for the trade show, convention, meetings and exhibits industries…."
Tradeshow Blues
Industry insider stuff from Jeffrey Brown. Tradeshow news with an attitude.
Exhibit Surveys
Providing research and metrics for the tradeshow industry.