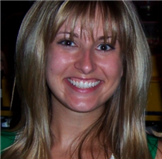 Whitney Mathews of Spiral16 shares how she used Twitter to meet people, create connections and more business by using Twitter at tradeshows.
Whitney was featured as one of our mini-case studies in "Twittering Your Way to Tradeshow Marketing Success", the free e-book available here (opens new page so you can keep listening to the podcast!).
Here's Whitney Mathews' home page. Follow her on Twitter here.