Here's a guest post by Kevin Ehlers of Event Technologies of Long Beach, California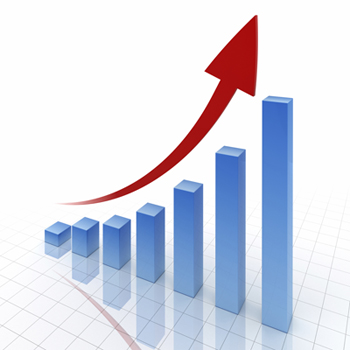 In today's economic climate, increasing tradeshow ROI is as important as ever.  While we can get very in depth on how to do this, I'd like to throw out a few quick trade show strategies that can help your company close more deals from your trade show leads.
Trade Show Lead Qualification – Being face to face with prospects is the main benefit of exhibiting at a trade show.  The conversations that take place on the show floor determine which leads are good opportunities.  The challenge is recording that conversation.  Just scanning their badge with an exhibitor lead retrieval system doesn't cut it.  You need to either have to use a trade show scanner with custom qualifiers or use lead retrieval software with custom surveying capabilities.
Lead Rating – Once you have the trade show leads qualified you can use a lead scoring system to rate the leads (hot, warm, or cold – A, B, or C, etc.).  There is no need to waste the sales reps' time with the cold leads, so only send out the good leads.  This will keep the reps engaged in your program, save them time, allow them to put more energy into the quality leads and, as a result, increase trade show ROI.
Sales Lead Distribution – With each day that passes, the trade show leads get colder and colder.  You ideally want to get the leads to the reps within 2 or 3 days after the show.  This gives the reps a week or so to contact all of their leads before they turn cold.  Rapid sales lead distribution will increase your sales reps' success rates.
Trade Show Lead Follow Up – As I just mentioned, the leads get cold quickly after a show.  Trade show lead follow up needs to happen while the show (your company) is fresh in the prospect's mind.  Industry studies show that the leads are cold about 2 weeks after the show ends.  A good idea is to send out an email immediately after the show to every lead saying "thank you."  This will keep your message fresh in their mind while you go through your lead rating and distribution processes.
I hope this post will help you rethink your trade show strategy.  While these tips will take a little of your time to research and implement, they will reap rewards in the form of increased trade show ROI.
Event Technologies provides custom solutions for exhibitors that want to employ technology to improve the means by which they collect, distribute, follow-up and report on the leads that they generate at their tradeshows and events.  Kevin Ehlers is the VP of Sales and Marketing and can be contacted at Kevin@event-technologies.com or www.event-technologies.com.