Or to expand a bit: social media for the sake of social media is useless. If the only thing you're doing with social media is tweeting for fun, posting stuff on Facebook just to stuff some things into the cyber-ether, or goofing off with silly videos on YouTube, you're most likely wasting your time.
However, if you're doing useful things in social media, such as listening to the talk about your industry and products, responding quickly to comments and questions and reaching out to those who both praise or complain about your company – yes, you should keep doing that. Because you're using social media in such a way that can actually impact your bottom line.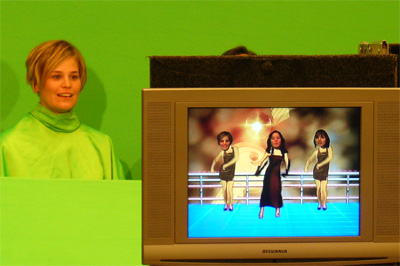 It's the same if you're getting involved in social media at tradeshows, events and conferences just for the sake of 'being online'…you're probably not getting much bang for your buck. If on the other hand, you are consciously communicating with clients and potential customers in such a way as to engage them thoughtfully, it can definitely impact your bottom line.
Let's face it: social media is not free. Oh, sure the tools are generally free. Getting those Twitter and Facebook accounts just take a few moments, and there's no monthly fee to have those accounts. But you are spending TIME to tweet and post on Facebook. And TIME is MONEY. If your employees are engaging in social media on your company's behalf and doing it on the clock, yes, it costs money. So they'd damn well better be doing something useful.
Which is where most companies tend to let the negative potential of social media keep them from doing anything. The trouble is, those companies that are operating on fear are going to be so late to the party that they might as well not bother to show up. They might as well go back to using the telephone, fax machine and cold calling as their only methods of sales communication.
It's all about TRUST. If you don't trust your employees to engage with your online community in a thoughtful and positive way, chances are they WON'T do it! However, if you're letting your employees get involved in social media because you feel they know your company better than some highly-paid consultant, and you TRUST them to represent the company in a positive light, good things happen.
They share stories about why they love working there. They help customers and prospects to solve problems and leave them wanting and willing to tell friends and acquaintances about the great experience they had.
In a tradeshow setting, social media can be used to not only bring people to your tradeshow booth, but to wholly engage them while they're at your booth – and get them to share that great experience with their community, making you look like the stars you are. Shoot videos of them raving about your product, share photos of them on Facebook or your blog, tweet out that 'so-and-so just stopped by the booth!'
Using social media to show off your customers is a great way to make them feel loved and wanted. If you can do that successfully, you have created a customer that will naturally bring you more customers…without even trying.