As you're sitting in your tradeshow booth waiting for people to arrive and buy something from you, it's possible you might have a few spare moments to yourself (okay, I realize this is an unlikely scenario, but play along with me)…
You log onto Twitter or Facebook and send out a post "here at booth XYZ at the Expo Extravaganza – got a new widget you HAVE To see! First person to mention this tweet wins one! #showhashtag"
I've seen several similar tweets at shows I've attended, and made a point of trying to be the first to respond. Not because I necessarily wanted the goodie, but to see the reaction of the tweeter when I showed up within a few minutes.
"Oh my Gosh, it works!"
"I can't believe you showed up so quick!"
"People really read those tweets!"
Yeah, I've had those types of responses. Put something out there that's attractive and valuable and people will show up at your booth. Fast. Speed is sexy because it gets your attention.
You can do the same when you respond to a tweet or a Facebook post that relates to something you do, whether at a tradeshow or not.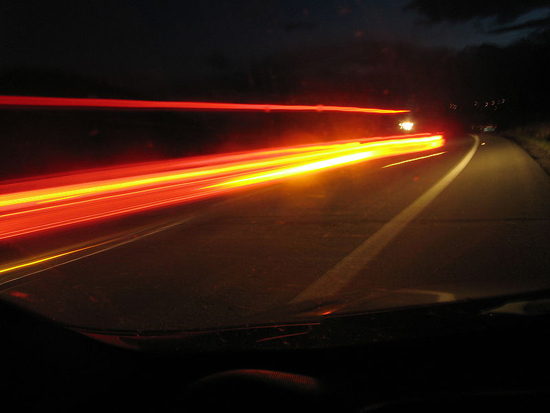 If you're at a show and see a tweet from someone else at the show that you can respond to with something helpful or valuable, don't wait. Respond. Now.
I recently heard the story of a guy who had been hanging out on Twitter for several months, trying to figure it out. He'd tweet, listen, respond. One day he saw a tweet from someone who had apparently been waiting for a salesman to show up and give him an estimate for a phone system. But the guy was a no show.
So our intrepid hero twitter responded – 'can I help?' Within moments he had set up an appointment to discuss that new phone system. In the end, responding to the tweet netted him a $250,000 sale.
Yeah. Speed is sexy.