Yup, it's here. SocialMediaEventMarketingU.com is officially launched. Yes, we did a soft launch on January 1 with all of the basic training info offered for free. But now that we've added a couple of dozen premium videos, finalized the membership price structure, it's time to make it official. And hey – just in time for Exhibitor 2012!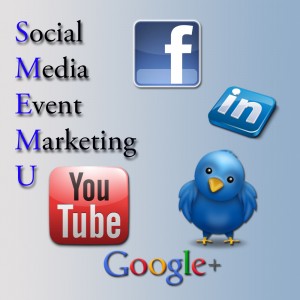 In fact, as this blog post appears on Monday the 5th, I'll be appearing at Exhibitor at the Classic Exhibits booth #1645, along with tradeshow expert and aurhor Marlys Arnold. We'll be there to meet and greet, blog and take photographs and videos, and generally raise havoc and be available for fun, frivolity and yes – if you want – a serious question or two! After all, this is Vegas, this is a tradeshow and we are going to have fun!
We issued the press release last Friday the 2nd announcing the launch of the training site as it coincides with Exhibitor 2012. Feel free to read it here to get all the juicy details, and yes, feel free to check out the intro video.
And if you're at Exhibitor, stop by for a visit!