This is number 10 (and the last) in a series. Check the previous articles here:
Since I've written and blogged about using social media engagement at events, tradeshows and conferences for years at TradeshowguyBlog.com, I would be remiss if I were to not chime in on that broad topic before this tradeshow marketing email course ran its course!
But it's much too big of a subject to cover in one email. So let's establish a few things:
Social media is used by many, if not most, of your competitors
Lots of companies, however, don't use social media properly, or get lost when trying to navigate the ins and outs and don't get more than a few feet past the starting gate.
Your audience IS engaged in social media.
If you get nothing else from this lesson, remember that there is no one right way to engage in social media. Every company has a different level of knowledge and resources to throw at it. Which means that no matter where you are, your competitors will be doing both a better job and a worse job than you.
And if you're NOT using social media, may I ask: why not?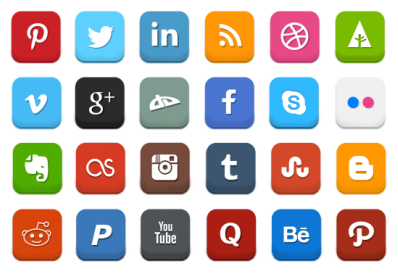 Social media and the inherent connectivity and engagement has changed the world. Why would you NOT get involved in some way? And don't say your industry is not involved. Every industry is. Don't say you're too old. Nope, that's not the case – there are people older than you who are very adept at it (you're lazy). And don't say you don't have enough time. That may be partly true, but there are people with less time than you that still find time to engage at least some.
To begin, you should have an OBJECTIVE. What do you want to gain out of social media engagement? If all you want are sales, it's likely you'll be disappointed, because sales are rarely a direct result of social media engagement.
If you are hoping to find new ways to engage with your market, find out their likes and dislikes, identify complaints, answer questions, solve problems…social media is designed just for you.
When it comes to using social media at events, some obvious ways to use it are to drive traffic to your booth, promote products and services and to make connections with fans, colleagues and your market. The key is FUN and to keep it light. Social media – for companies at least – is not a place to make heavy political statements or to slam competitors. Not that a little levity at your competitors' expense doesn't have a place, but it should be done thoughtfully.
Next, you must identify WHO is going to represent your company. Is it your marketing team? Or is it an outside agency, or a combination thereof?
Often, the combination works best. Your employees know your company culture, which is important in striking the right tone in posts and keeping important information at the forefront. An experienced agency, on the other hand, knows the pitfalls of tweeting inappropriately or responding to a sudden social media crisis.
Next, you will have to determine the best PLATFORMS to spend time and energy on. While there are several key platforms that come to mind – Facebook, Twitter, YouTube, Instagram, etc. – it often takes an experienced agency to help identify the most important platforms. You know, the ones where your audience and target market hangs out and engages the most. If you're currently involved in a handful of platforms, you probably have an intuitive understanding of the platforms your audience spends time and responds best.
Finally, you have to create CONTENT, and it must be created continuously and consistently. How many Twitter or Facebook accounts have you seen that are dormant and whose last post was over a year ago? It happens all the time. This goes back to identifying the resources you have available, either in-house or whether you have the ability to hire an agency to do the work for you.
Content comes in many faces: tweets, blog posts, short Facebook posts, photos, videos and responding to comments and questions on your platforms. When you get involved in social media you must make a commitment, and that commitment extends beyond the next month or year.
Social media is a marketing initiative, but unlike other marketing initiatives, there is no end date. An advertising campaign has a stop and start date. Social media is ongoing and the commitment is ongoing, too.
Knowing that you must be committed before jumping in with both feet shouldn't keep you from getting involved, though. If nothing else, pick a platform – Facebook is probably the obvious choice if you're not there – and create an account and start.
That's all it takes to begin. You can make adjustments and learn as you go. Like all of your competitors!
And when it comes to using social media at tradeshows, there's a LOT more to discuss. Which is why I'm giving you a PDF copy of my latest book: Super Networking at Events and Tradeshows Using Social Media. Just click the hotlink to download your copy now!