This is number 7 in a series. Check the previous articles here:
First, let's define lead generation before we get too deep into this section.
All marketing is the activity of looking for either a new lead, or a way to bring current clients or customers to new products or services. Generating leads is a must to keep your business moving forward. No leads, no business.
When it comes to tradeshows, lead generation is the specific act of capturing contact information and related follow up information from your visitors so that you can connect with them again at a not-too-distant-in-the-future date.
Lead generation is NOT the act of having a fishbowl where you invite attendees to throw their business card in for a chance to win an iPad. Nope, in this case your lead must be someone who's qualified to a) need or want your products or services and b) in the position to purchase soon.
All of your lead generation activity should spring from these two determinations. When a visitor enters your booth, they're expressing at least a modest active desire to learn more about your product. At this point, you have an opportunity to quickly learn a few things: who they are, what their interest is in your offerings, and if they are in a position to purchase soon.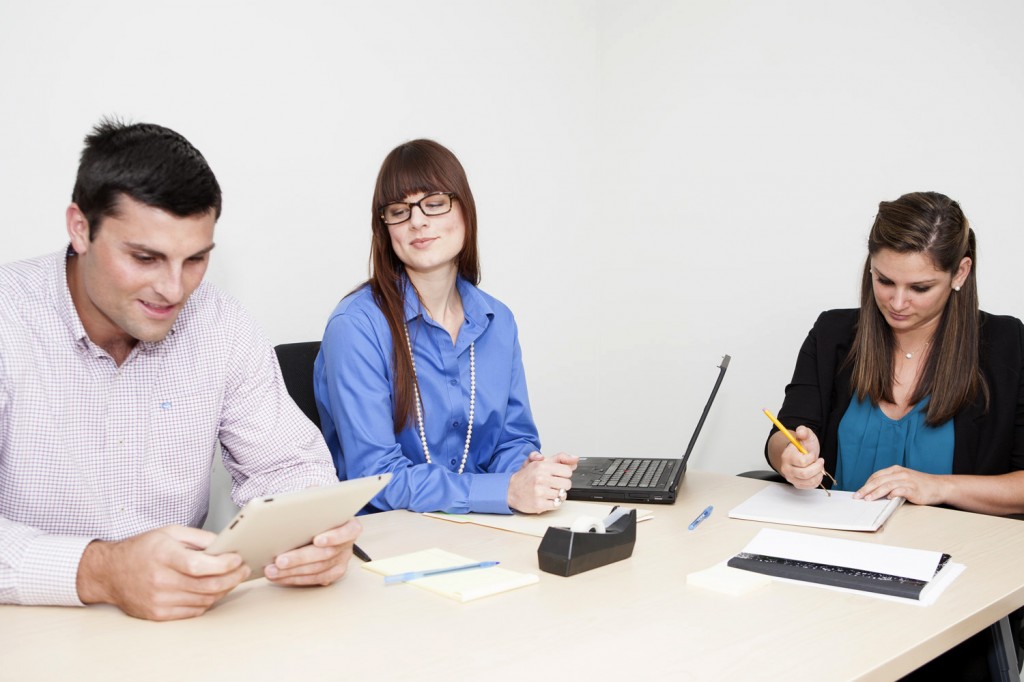 If you search Google for "lead generation" you'll get hundreds of ideas for drawing a crowd at your booth and capturing their contact information.
Many of them will work well, and you'll walk away from the show with lots of potential leads. I say 'potential' leads because you'll often find that many of those business cards are from people that just stopped by to try and win an iPad or they spun a wheel, or some other fun thing. But that doesn't make them prospects.
Instead, focus on capturing the contact information from people who are in a position to buy from you, and leave all the rest to the side.
This means that you must focus on your efforts to attract those potential clients and disqualify the others.
By asking one or two questions you will determine if the visitor is qualified. If they are, you dig a little deeper. If they are not qualified, you politely disengage so that you are not wasting their time or yours.
To start, your graphic messaging can help to qualify those visitors by being laser-focused on the benefits your company offers. This might mean a specific statement or a bold claim or bold question that gets that market thinking "hey, I need to know more!"
Look at lead generation activities as just another investment – and that it should be measured just like other investments. Are you getting good results from your investment? If not, change it up based on becoming more focused on what works and what is important to your audience.
Help them.
If you're selling a product or service, you must know what it is that keeps them up at night. What are they thinking about at 3 am that is keeping them from sleeping soundly? Dangle the bait in such a way that you address that problem. Perhaps that means a free white paper that they can get if they fill in a brief form on an iPad stationed at the front of the booth. Perhaps that means conducting proprietary research directed at that market designed to uncover exactly what bugs them.
There are hundreds of ways to catch a prospect, but they all boil down to this: are your products designed to solve their problem or satisfy a need? If so, you're on the right track and your questions will spring from those platforms.
Next, you must have a proper method of capturing the information. You can go high or low tech, it doesn't matter as long as the information is processed and passed on to the right people who are prepared to follow up in a timely manner in the way that your prospect expects.
At best, your information will include contact info (name, address, email, phone number) and will gauge their interest in your products or services. It will optimally have specific information on when they want to be contacted and their current stage of interest in your products. Beyond that, you're probably wasting their time and yours. But for a valid and proper follow up, your sales person will benefit greatly from knowing all of that information.
Again, it doesn't matter whether you're using an iPad, scanning badges or a filling in a form on a clipboard, as long as it works effectively.
Finally, you must have a foolproof method of getting the leads back to the office! I've heard too many stories of companies who have spent thousands of dollars exhibiting, sending people to the show and then sending the leads back in the crates with the booth – and they weren't able to track them down for weeks. At which point the value of prompt follow up was lost, along with thousands of dollars in potential sales.
Ideally, each day's leads should be sent back that night to the main office and put into the follow up system. At worst, they should accompany the tradeshow manager or other designated person back to the office at the end of the show. Digital leads have the advantage of being able to be sent back quickly, but even paper forms can be scanned or photographed or turned into PDFs using smartphone apps and sent digitally, as well.
While your booth staff's engagement is important (see part 5), bringing back the leads is critical to your show's success.
When you remember that nearly 80% of all tradeshow leads are NOT FOLLOWED UP ON, if you can fix this simple step you'll be ahead of 4 out of 5 of your competitors. So where would that put you?