The following is a guest post by Jodie Pride:
Cloud-based point of sale systems are becoming increasingly popular, especially among smaller retailers. They are usually less expensive than traditional POS systems and can be more convenient for retailers because they can access their customers' data from anywhere, providing they can connect to the internet.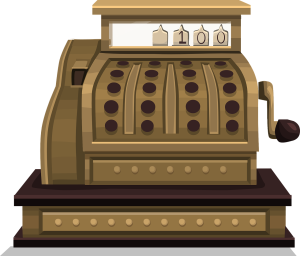 And it's not just offline transactions that cloud based POS benefits: if the retailer has an ecommerce site, they can also solve a number of problems when it comes to transactions.
Traditional cash registers – you know, those big clunky tills that a lot of shops still use – and even some modern POS softwares tend to be awkward and clumsy to set up and use, which can slow down transactions (which you definitely don't want) and devour your time. It also takes time to train new employees to use this outdated equipment. That's where cloud-based POS comes in…
Tills are practically rooted to the floor – there's no way you're going to be able to pick it up and move it around should you need to, as you would need to for a trade show. Having a cloud based POS system can be a lot more convenient than old-fashioned tills because merchants can access customer data from anywhere as long as they are connected to the internet. This feature is very handy for small business who sell in trade shows and farmers markets, brick and mortar stores and on their ecommerce site – you now have a portable POS system which you can use just about anywhere.
With a cloud based POS, you now have a portable till which you can take with you to trade shows, making life much easier – you can now make sales without being tethered to a cumbersome till, or collecting cash in hand for products sold.
This is a guest post by Jodie Pride who writes for Veeqo who provide inventory management software and cloud based POS software.