Upon the release of my new book Tradeshow Success, as you may know (or not!), I offered free downloads of the digital version of the book (click here to get yours).
An interesting thing then happened. As exhibitors got their hands on it, one question has come up a number of times:
"I need help with pre-show marketing, so I was glad to see it addressed in the book."
I've had conversations with a few of these people, and their position is clear: they're not doing any pre-show marketing, or doing so little they know that they can do better.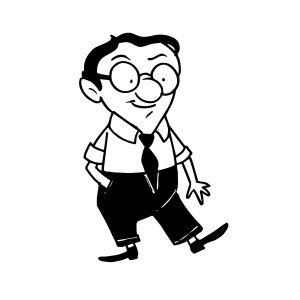 In the book, I address pre-show marketing, promotion and preparation a number of times. For example in Step 3, "Getting Ready for the Big Dance," Wally, one of the fictional characters in the book, discusses his pre-show preparations:
"There's pre-show marketing and promotion, staff training, booth preparation, product and service preparation, show research, generating public relations, engaging social media, sales and lead-generation prep and so much more."
So yes…there's a lot to cover.
When I chatted with these exhibitors, I suggested that if they were starting from zero (and many were), they don't try to do it all at once simply because it can be overwhelming. Find two or three things that they know they can get done either in-house, or by hiring someone to help out.
That may mean doing outreach via email and direct mail to remind customers and potential customers that you're going to be at the show and giving them the details.
It might mean focusing on media and PR for this particular show and working to create reasons for reporters and media outlets to be interested in your business, as well as beginning to develop relationships with those that cover the industry.
It might mean ramping up your social media team to be 'all hands on deck' as the chatter around the show starts a few weeks prior, and to be onsite during the show taking videos and photographs and tweeting and sharing that information online.
Pre-show marketing is art as much as it is science. And as in all art and science, there's no one answer that fits all situations. What works this year may not work next year. What works at one show may show poor results at next month's show in a different location.
I believe the key to success in pre-show marketing is to pick a tactic or two or three, work it to the best you can, measure the results, make some adjustments and work to improve it at the next show.
Before you launch your pre-show marketing effort, make sure you have measurable and trackable goals in place. For example, if you came home with 45 strong leads at the last show, you might want to shoot for 60 this show. If you gave out 550 samples of your product, you might want to try and give away 650 this year. Or you want to get two article written about your business or products in industry press.
Whatever the goal, make it achievable and measurable. And have the personnel and methods in place to track those goals.