The Beginning
What is the state of the TradeshowGuy Blog in 2017?
This blog started in December of 2008 with a podcast interview with Magic Seth. Since then, there have been 600+ posts that discuss and explore the tradeshow world and what it takes to succeed as a tradeshow marketer. The aim has always been to give useful information to small and medium-sized business tradeshow managers. In many ways, it's succeeded beyond my wildest dreams. In some ways, I feel there's much more work to do.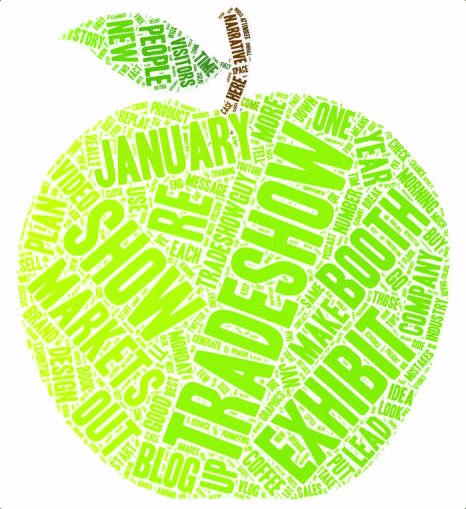 I started the blog when I was VP of Sales and Marketing for Interpretive Exhibits in Salem, Oregon. I picked the name TradeshowGuy mostly at random, but it wasn't without some spurring by an old radio colleague who, when asking about my new job, I said I was no longer a radio guy, I was a tradeshow guy.
"Tradeshow Guy!" he exclaimed. So for lack of anything better, I named the blog TradeshowGuy Blog and it's stuck. Hell, it's copyrighted now and my company is named TradeshowGuy Exhibits, so it must have been a good pick.
Over the years I've followed some of the metrics associated with the blog, but I can't say I obsess on them. In about the fourth or fifth year of the blog, shortly after I started tracking traffic using Google Analytics, I discovered there were about 3000 visitors a month. Not a ton, but certainly nothing to sneeze at. That was when I was posting as often as I could manage something substantial. Two or three years later I was too busy to post much and I noticed that traffic had dropped to about a tenth of than, around 300 a month.
Since then I've endeavored to post 2 – 3 times a week. Something. Anything: photo albums, tips, lists, videos, you name it. Traffic is now at its highest. According to Sitelock, human visitors add up to over 6000 visitors a month – about 210 a day over the past three months.
Buuuuut, when you look at Google Analytics, it shows 938 page views in 716 sessions with 632 users in the past month.
So who to believe?
Sitelock tracks both human and bot traffic and separates them out. Bot traffic is usually 10 – 15 times more than human traffic.
Any way you look at it, traffic is there and it's consistent.
According to Google, 63% of visitors are there from organic search, and 26% comes from direct links (such as a newsletter). 8% comes from social media links.
Blog Content
I could ramble on and on about what it takes to come up with content for the blog for hours. In fact, I have taught courses about blogging, and done webinars about blogging and creating content. But that doesn't make it easier. In fact, I don't even know if I have a process. But I do have a goal: create at least 2 – 3 posts per week. If I do that, I know that traffic comes and people find me more often.
Content can come in many forms. Articles, video posts, podcasts, photographs, lists, guest articles, web travels and so much more. I still get a kick out of creating a great posts and clicking 'publish.'
And I know it works. Our company TradeshowGuy Exhibits, see business as a direct result of people finding the blog and reaching out to make contact because they have questions about tradeshow marketing. Last year, in fact, over half of the business we did in dollars came as a direct result of people finding us online and either sending an email or filling out a quote request form. The year before, I know we acquired at least three clients as a direct result of the blog – so I know it gets attention in the tradeshow marketing industry space. But there's no direct push-button response. There's no way to predict these things! I can't write eighteen blog posts and put up three videos to get a client. It just doesn't work that way – if only it did! But when I started the blog eight years ago, I figured it couldn't hurt. But as I said, it's not predictable, so I don't count on it – it's just an additional benefit. I still do sales calls, attend tradeshows, network and prospect as any good sales person should.
Blogs are not the platform that they were six or eight years ago. Popular blogs back then got a lot of comments. Now most comments end up on Facebook and comments on blogs, even really popular ones, tend to be much less than just a few years ago. Facebook is the giant gorilla in the online space, and yes, you can find our TradeshowGuy Blog page here on Facebook, where all of the posts show up.
The WrapUp
And finally, it's worth mentioning that I'm ramping up my online visibility with the TradeshowGuy Webinars training portion. For all of 2016 I did a webinar a month, usually with a guest but sometimes not (you can find them here), and as the year wound down I decided to change it up a bit. I still use the WebinarJam/Google Hangout platform which seems to work relatively bugfree, but instead of monthly webinars, I'm doing live weekly Monday Morning Coffee gatherings and posting the video shortly thereafter on the blog. I've thought that I should probably podcast the audio as well, but as of today that hasn't happened yet. I'm still trying to convince myself that the extra step is worthwhile!
---
Download a free digital copy of the "Tradeshow Success" book.