When it comes to assembling a list of what it takes to be a tradeshow road warrior, there's nothing like tripping around the web to see what other people say, right? I travel a handful of times a year for work, and maybe a time or two for pleasure, but the real road warriors know more than I. Let's take a look:
Morag Barrett, founder and CEO of SkyeTeam chimes in on Entrepreneur with These Five Tips Will Turn You Into a True Road Warrior. For example, use TSA Precheck, take shoe bags and make sure you have backup power for your devices.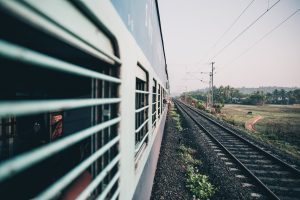 At Inc.com, Suzanne Lucas takes the flip perspective: 10 Tips to Survive Life with a Road Warrior. If you're a spouse or partner who's home with the kids, life can be difficult. She offers tips such as making use of technology to stay in touch, don't save things until he gets home, make family a priority and more.
Jessica Pettitt offers Packing and Travel Tips to Become a True Road Warrior in a post on Speaker Magazine. She speaks staying in touch with family and friends, getting good exercise, and of course, packing!
On Salesforce.com, Laura Stack gives us The Way of the Productive Road Warrior: Advice for Newbie Business Travelers. She covers how to plan for travel, plan for lots of downtime, be loyal to your airline for more points, and more.
From the Wrike blog for brilliant teams, Emily Bonnie offers Road Warrior Productivity: Must-Have Tips and Tools. Tips include carrying extra business cards, tackling the busy-work (emails, expense reports, organizing your computer, etc.). Tools include having a good battery backup for devices, staying hydrated during long flights, and taking podcasts along.
Heading to Europe for business and pleasure? Here are some tips for saving $$ from Rebecca Lehman on Brad's Deals: 20 Things I've Learned That Save Money While Traveling in Europe. Tips include do a lot of walking, take public transit, don't tip at restaurants and eat at food cars, among others.
Whether you travel half the time, or just a few times a year, it does take some time and thought, and yes, some experience, to make the travel go smoothly.
---
Grab our Free Report: 7 Questions You'll Never Ask Your Exhibit House