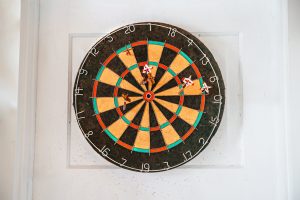 When it comes to achieving tradeshow success, actual time spent at the tradeshow gets all the attention – so where does that leave pre-show marketing? Out in the cold, of course.
So bring pre-show marketing out of the cold and into the daylight.
The two questions to address are simple: what is my pre-show outreach, and who do I reach out to?
The ideal scenario of pre-show outreach is built on multiple touches: email, snail mail (postcards are good and cost-effective), and social media. Each of these could be broken down a bit more. Mailings could include more than just a postcard: if you have some high-value prospects in mind, send something a little more special and high-end that whets their appetite and gets them to your booth. Social media can include tweets and Facebook posts about your new products and services, or industry-famous guests at your booth. You can also create videos to promote your appearance at the show and share those as well.
So who gets the communication? The first channel to address would be your in-house list of clients, prospects and those that have inquired over the years. They know who you are and even if they're not planning on going to the tradeshow, your invitation may help them change their mind. At the very least, they'll know you're exhibiting, which shows them you care enough about your company and brand to put it out there for all to see.
The second channel is to use a list provided by show organizers. But don't just assume you can import the information into a spreadsheet and do a mail-merge and click send or print. No, you should go over the list to weed out competitors and non-prospects so they aren't on the receiving end of your pitch.
It sounds easy – and in theory, it is. But pre-show marketing takes time and attention to detail. Create a plan that includes a timeline for each item, and then create the content and promotional material that will go out. Once execution of the plan is underway, track results as best as possible, and of course do your best to track the names and companies that actually responded and showed up to your exhibit.