Do you fret and worry about tradeshow logistics to the point of even wondering what they are and what you might be missing?
Let's go over some basics, as much to refresh my memory as yours.
Tradeshow logistics generally refers to the actions it takes to get things and people to and from the tradeshow:
Shipping: exhibit properties, products, and samples
I&D: setting up and dismantling the exhibit on the show site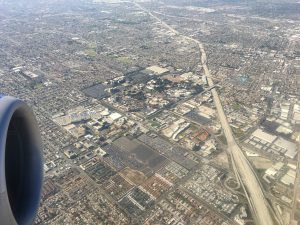 Travel: making sure that people who are attending the show have flights, hotels, and transportation scheduled.
SHIPPING: Advice from the pros: plan ahead on as much as possible. Ship to the advanced warehouse to save money. Get all the paperwork done ahead of time. Label everything clearly. Don't leave anything to chance: schedule the shipment ahead of time and call ahead the day before to confirm the pickup.
At the show, get all your paperwork in order, including the MHA (material handling agreement), work with the show services folks to make sure you have everything properly labeled and communicate pickup times to your freight company to avoid "forced freight" which will cost you an arm and a leg, for starters.
I&D: Installation and Dismantle: frankly, it all begins with the design. Properly designed, a tradeshow booth will minimize show labor onsite during installation and dismantle. Your exhibit should be designed to be as show-ready as possible. Sometimes that means shipping a counter fully assembled.
If you've hired an I&D team for your exhibit, be a part. Arrive early to supervise and monitor so that if any questions come up you can either answer them or pull out your phone where your exhibit house is undoubtedly on speed-dial.
If you are setting up a simple inline booth that pulls out of a rolling shipping case, chances are you won't need to hire show labor. If you think that's the case, make sure you know how long it will take to set it up ahead of time, and how many people you think it will take.
TRAVEL: here the only real question is: do you want each attendee that you're taking to schedule their own travel, hotel, and transportation, or is someone doing it for all of them and then passing on the travel arrangements? In any event, I've found that if you're booking hotels through the show site it's better to do it earlier. In some popular shows, the good/cheap/close hotel rooms go very quickly. I've also had good luck booking through Airbnb. I try to book those several months ahead of time. As for travel, it's been said – and I'm no expert – that booking your flight about six weeks out is the best. It seems to work for me.