One of the ongoing debates I've heard since I joined the exhibit industry in early 2002 was this: which is better: a rental exhibit or an exhibit that you purchase to own?
There's no right answer. Your situation may warrant one or the other. The other part of the debate I always heard is that once you rent two or three times, you have paid the full purchase price. That's not always true, but it's a good starting point.
One of our clients is based in Manhattan. They exhibit twice a year, often back to back. They don't have room for storing the exhibit at their location. They don't always have the same size exhibit, bouncing from a ten-foot exhibit to a twenty-foot inline. So renting makes perfect sense for them.
Other clients prefer the total customization that they couldn't get from a rental exhibit. Buying makes sense to them. They can still change out graphics whenever they want, and they have the flexibility to use different versions of the booth in different situations without having to buy more parts.
And other clients use a combination of a purchased exhibit and rental pieces, such as renting a branded charging table and furniture to go with their purchased exhibit.
Just for fun, let's take a look at some of the rentals that TradeshowGuy Exhibits offers that can be customized depending on your needs.
First things first. Recently we've added some options to our Exhibit Design Search that shows you which exhibits can be either purchased or rented. Just browse any segment and look for the small checkmark and RENT icon in the upper left corner.
For example, this 10' inline exhibit, the VK-1971, offers back lit fabric graphics. It also comes in 20' versions.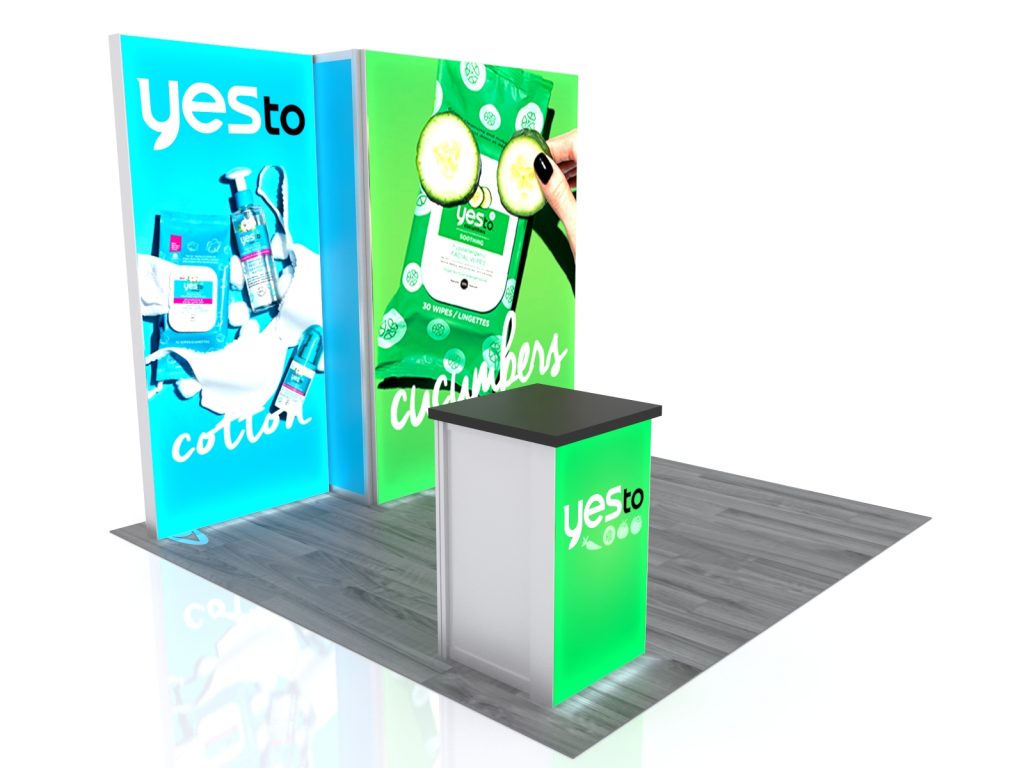 ---
Moving up to a 20' inline you'll find the ECO-2012-C | EcoFly which is also available as a rental or an outright purchase. Tension fabric graphics, frosted accent wings, standoff counters and more.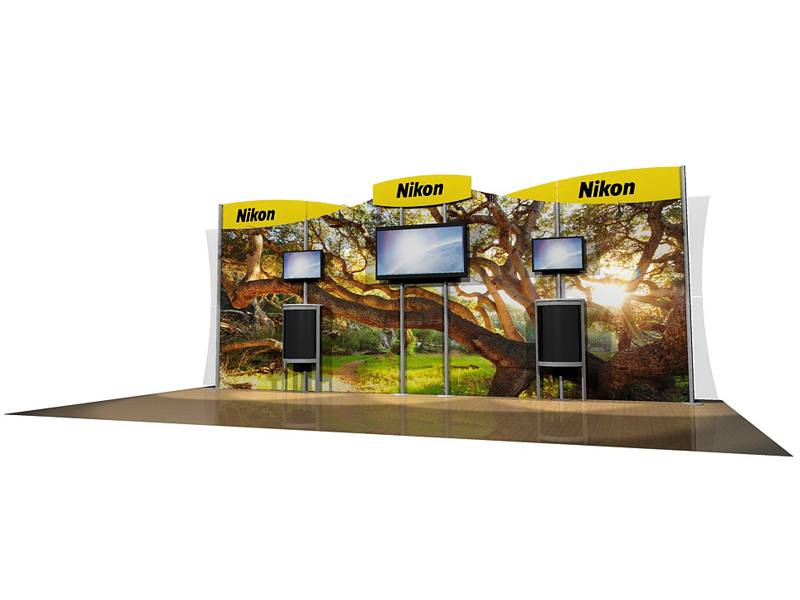 ---
Heading up a little more to a 20×20 island exhibit, the ECO-4022 | Hybrid S Island works as either a rental or purchase option. Big tension fabric graphics, literature racks, monitor mounts, and yes, that big high graphic blaring out your brand.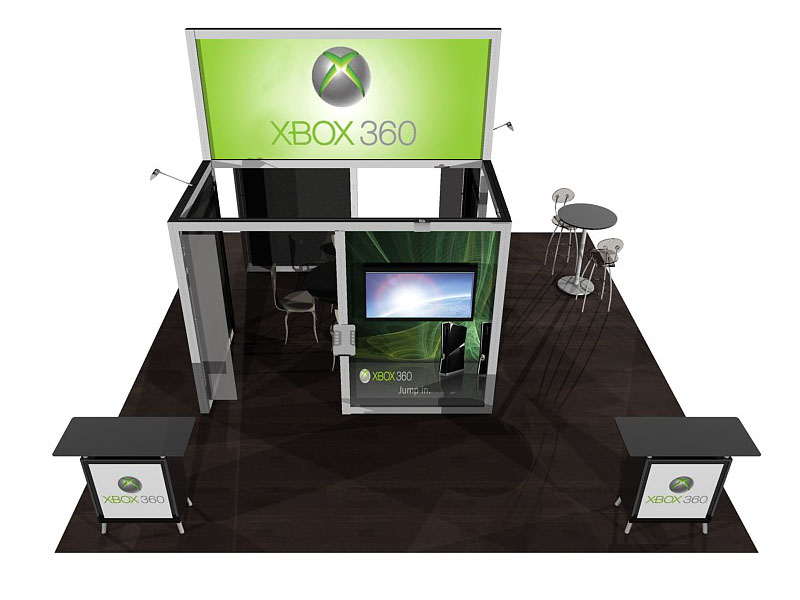 ---
At number 4, our Gravitee "no tools no kidding" exhibit gives you that RE-2051 | Gravitee Inline. Large format tension fabric or direct print graphics. Full size closet and a simple spare look. And easy to set up and take down.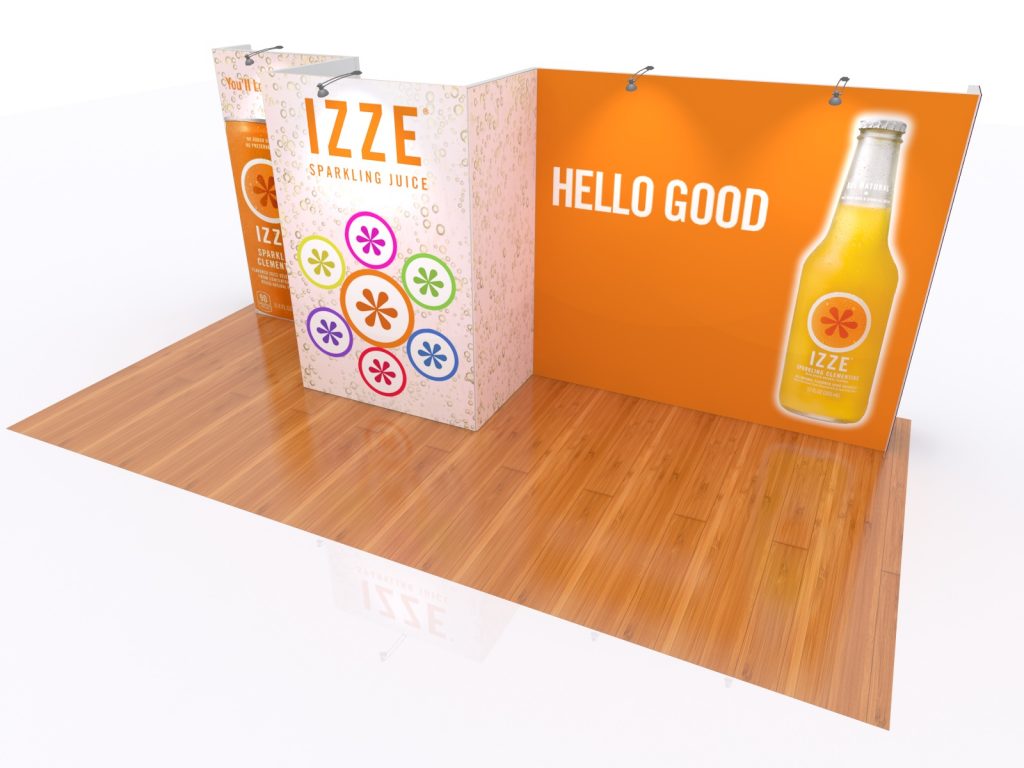 ---
And since 10×20 rentals are very popular, let's look at one more: the RE-2059 Hybrid Inline. Loads of great things in this for small gatherings: closet with locking door, reception counter, iPad clamshell, metal brochure holders, large tension fabric graphics and more.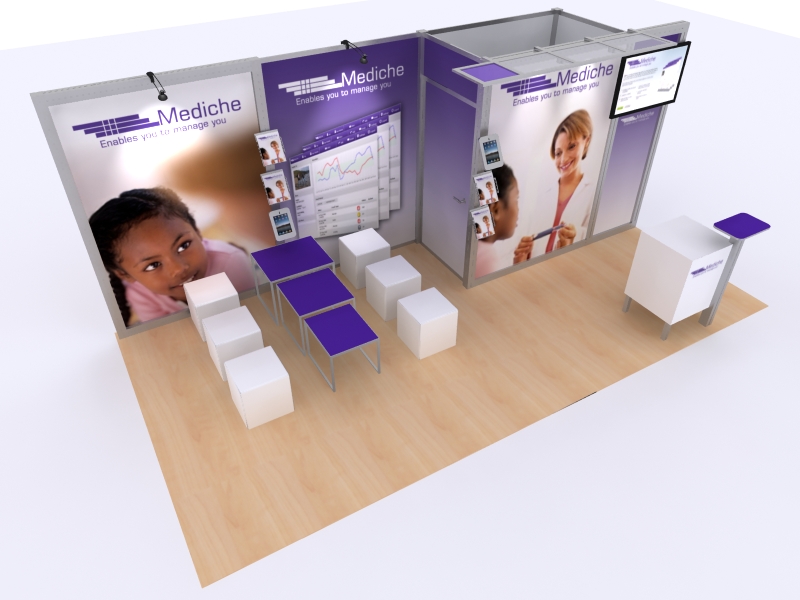 ---
It used to be that rental exhibits were not the kind you'd want to show off much, but just get one to save some money and make an appearance. No more. Rentals have really come into their own.