What does a custom exhibit cost on average? How much does it cost to store your exhibit? What's the cost per lead when exhibiting at a tradeshow?
The answers to these and many other questions are revealed in the November issue of Exhibitor Magazine. You should check out the full magazine article for everything here, but it might be fun to look at just a few items for the sake of this post.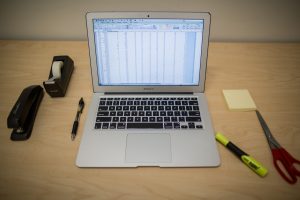 For instance, to answer the first question: what does a custom exhibit cost on average? According to the article, which quoted from the Experiential Designers & Producers Association's 2017 Economic (Custom) Survey, the current average falls between $137 and $161.17 per square foot. In-line exhibits average $1,370 per lineal foot. Double-deck islands average $237 per square foot of total area.
Okay, let's try another: exhibit storage. From the same survey, exhibit storage industry average is $.30 monthly per cubic foot, or $4.39 monthly per square foot.
How about the cost per lead? From a sales lead survey done by Exhibitor Magazine, only three in ten exhibit managers track the cost per lead generated at shows they attend, the average figure per lead among those who do is $164.91. I would suspect that number fluctuates widely over industries. And if you were to search for average cost per lead, you'll get a very disparate cost from industry to industry. When you start to dissect lead cost numbers, you run into a litany of qualifications: what exactly is a lead? How are they qualified? How were they generated? And so on. But having that figure is a good bit of data; it's often been shown that leads generated at tradeshows are more qualified and lower cost than leads generated other ways.
And finally, one bit of data from the article that jumped out at me: Exhibit-House Markups. How much does an exhibit house markup their prices from their suppliers? Keep in mind that this markup is generally the only way for an exhibit house to cover the cost of salaries, keeping the lights on, marketing, and so on. I've always been curious about this item and have never seen this information published. So, here's the skinny:
Raw materials used in construction/fabrication: 93%
Subcontracted materials and special purchases: 67%
Subcontracted labor: 55%
Transportation: 28%
Show services: 27%
Installation-and-dismantle labor: 29%
This information came from the same EDPA 2017 economic survey as mentioned earlier.
Be sure to check out the remainder of numbers in the article, including average exhibit house charges, labor union charges, electrical, international exhibiting numbers and more. Good stuff to keep handy as you plan your budgets for 2018.
---