A fun and engaging conversation to end the year of podcasts/video blogs: I sat down with "When Calls the Heart" Executive Producer Paul Jackson to discuss the upcoming 2-hour season opener on Christmas night, what it takes to make it in Hollywood as either a writer or actor, how persistence, hard work and discipline count. And of course, a look at where our lives crossed in radio sometime in the Dark Ages of the early 80s.
It's got virtually nothing to do with the tradeshow and events industry, except that a lot of the same concepts and disciplines that it takes to succeed in one industry are critical in another.
You'll like this:
ONE GOOD THING: I got to play Santa Claus and handed out a few of these: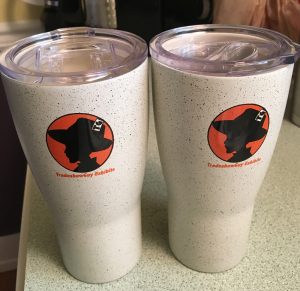 ---
This is the last vlog/podcast of 2017. Since Christmas and New Year's Day fall on Mondays this time around, I'm going to skip both days along with the newsletter and let 'em nap until 2018. See you the second week of the near year! Subscribe to the podcast here – subscribe to the TradeshowGuy Newsletter here.