This is a guest post by Patrick Foster, ecommerce entrepreneur & coach: "tradeshow essentials for luxury ecommerce brands."
---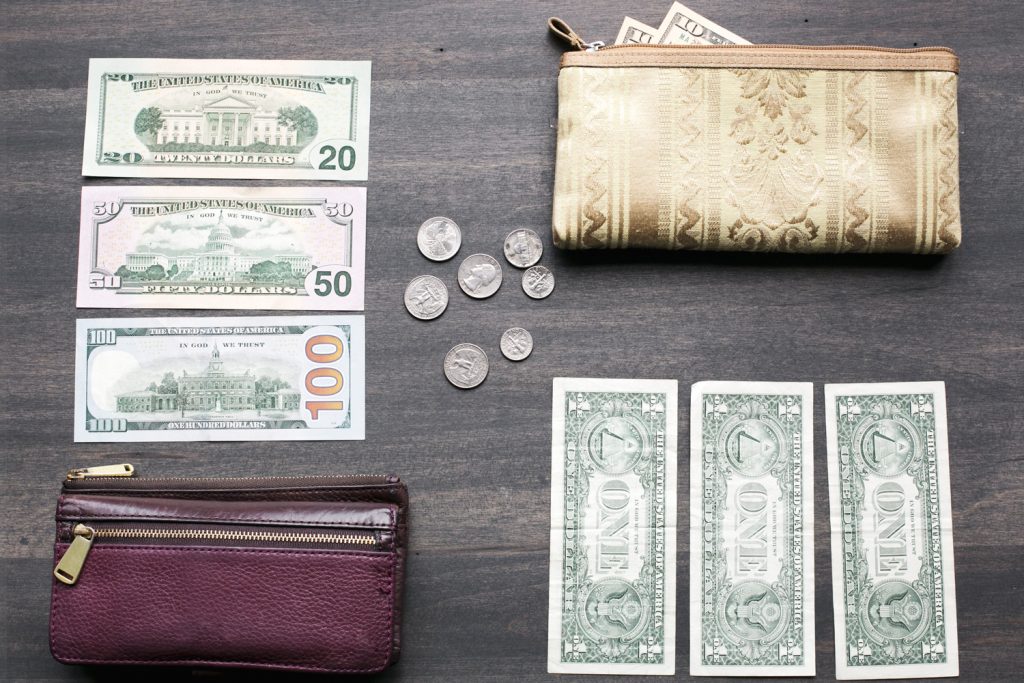 Get ready to impress — it's time to meet your discerning customer face-to-face. For a luxury ecommerce brand, attending a tradeshow provides a great opportunity to make some sales and do some important market research. Not only will it give you the chance to meet customers face to face and promote your products in a completely different way, but you will also be able to see what the competition are doing. As all luxury brands know, staying ahead of your competitors is essential when it comes to standing out in a lucrative marketplace…
Here are six essentials to help you make the most of your next tradeshow in the luxury ecommerce market!
1.    Decide on your strategy
Having a solid strategy in place is essential for success at tradeshows:  from who needs to attend, to how you're going to market your stand and generate leads post-show — everything needs to be mapped out well in advance. If not, you run the risk of wasting valuable marketing budget on a poorly executed show. It's also a good idea to marry your offline/online marketing and create a tradeshow landing page (or at least blog and post about it in advance).
There are hundreds of tradeshows out there for ecommerce brands to attend – so it's really important that you do your research and choose to attend the ones that best fit your overall brand strategy. It's a bad idea to stress your business out by attending too many, or only going to the 'safe shows' where you stand to learn nothing new.
In the same way that you would review any other platform before deciding to promote your ecommerce business there, the tradeshow you choose to attend needs to fit your goals and objectives. Speak to previous attendees and delegates and spend time quizzing the sales team before you sign up.
2.   Plan an engaging & aesthetic stand
In the luxury market, your aesthetic says it all. Generally more understated and elegant in tone, luxury brands need to convey their heightened sense of self with a cohesive and ultimately beautiful stand. Color schemes and decorative flourishes need to highlight the more exclusive nature of what you're offering. Look at fashion show centerpieces for inspiration.
This also means ensuring that your branding is 100% professional, and that you have a good amount of high-quality literature available for attendees to take away with them. For a luxury brand, you will want smaller print runs of high quality tokens and mementos, rather than a load of flimsy flyers. Samples and token boxes are good thing to give away to potential prospects or partners.
You also need to make sure that you have enough staff available to deal with enquiries, and that they also represent your company well by appearing smart and professional. Get your best people on the ground, including some people from sales and customer support who have firsthand product knowledge.
3.   Showcase your products effectively
It's important to take a selection of products with you to display on your stand. And ensure they are showcased and displayed in the most attractive way possible, constantly patrolling the stand to ensure that the first reaction is 'wow'. For a luxury brand, more is probably less — so only take your big sellers with you.
You need to make sure that your tradeshow offering mirrors the images that customers (or potential customers) have seen on your website. For luxury products especially, it's essential that they are presented in a way that reflects their superior quality – you need to make them stand out and look desirable. Think of it like dressing a set before taking a perfect photo.
4.   Know your stock levels & capacity
If you're going to actively take customer orders on your tradeshow stand, then you need to make sure that you know your stock levels or delivery capacity well in advance – just as you would monitor them when selling on your online store. Otherwise you run the risk of overselling, disappointing prospective customers and damaging your reputation as a result when you can't fulfil orders fast enough. Luckily, most online store systems have built-in dashboards and inventory management systems to help you keep on top of everything when you're on the go.
5.   Make sure you capture data
Attending a tradeshow means one thing in particular – the opportunity to meet lots of prospective customers and business partners. In order to maximize this opportunity, you'll need to capture the email addresses of visitors to your stand in order to build a specific mailing list for your email database. Offering incentives such as discount codes or other offers can encourage attendees to give you their details.
In order to mirror the seamless online experience that customers have when shopping online, why not capture this data via a tablet? The visitor can even enter their details themselves and the data can then be imported into a database straight away – a win-win situation!
As people spend more and more time attending tradeshows, they can become more reluctant to part with personal data. That's fine — you don't want unengaged people clogging up your email list anyways. Don't get too obsessed with capturing data — it could harm your brand reputation.
6.   Make sure you follow up on leads after the show
After going to all that hard work you need to ensure you follow up to qualify any potential leads. This means sending an email to customers to thank them for visiting your stand, or sending over other content that's specific and timely. If you receive any queries back, it's also important that you respond to these as soon as possible to ensure that you come across as a brand that gives good customer service – something that's so important for anyone breaking into the luxury market.
Create some awesome content about the show and what you've learned in order to make the most of the event. Use the event as marketing collateral over the coming weeks and months.
When it comes to attending tradeshows, the most important thing to remember as a luxury ecommerce business is that your in-person offering mirrors your online offering. The two should be seamless in terms of presentation, offering, and service, in order to attract customers or attendees and drive sales as a result.
---
Patrick Foster, ecommerce entrepreneur & coach.
I'm Patrick Foster and I write about ecommerce and digital   technology trends. I'm passionate about helping ecommerce merchants reach their audiences online. You can find my blogs, articles and resources across a variety of entrepreneurial websites aimed at digital growth.