Fifteen years ago, my very first client, Kettle Foods, made an appearance at Natural Products Expo West with a custom 20×20 exhibit. Since then, I've been back every year, many times with new clients, and updated exhibits with current clients. Kettle Foods, by the way, has been sold at least three times since the old days and the brand is now owned and managed by Snyder's-Lance.
A few years after that, I worked with Bob's Red Mill to debut a new 20×20 island. Since then, we've created a new 30×30 exhibit, which has since increased to a 30×40. The Bob's Red Mill marketing team is on top of updates every year with new graphics to promote new products.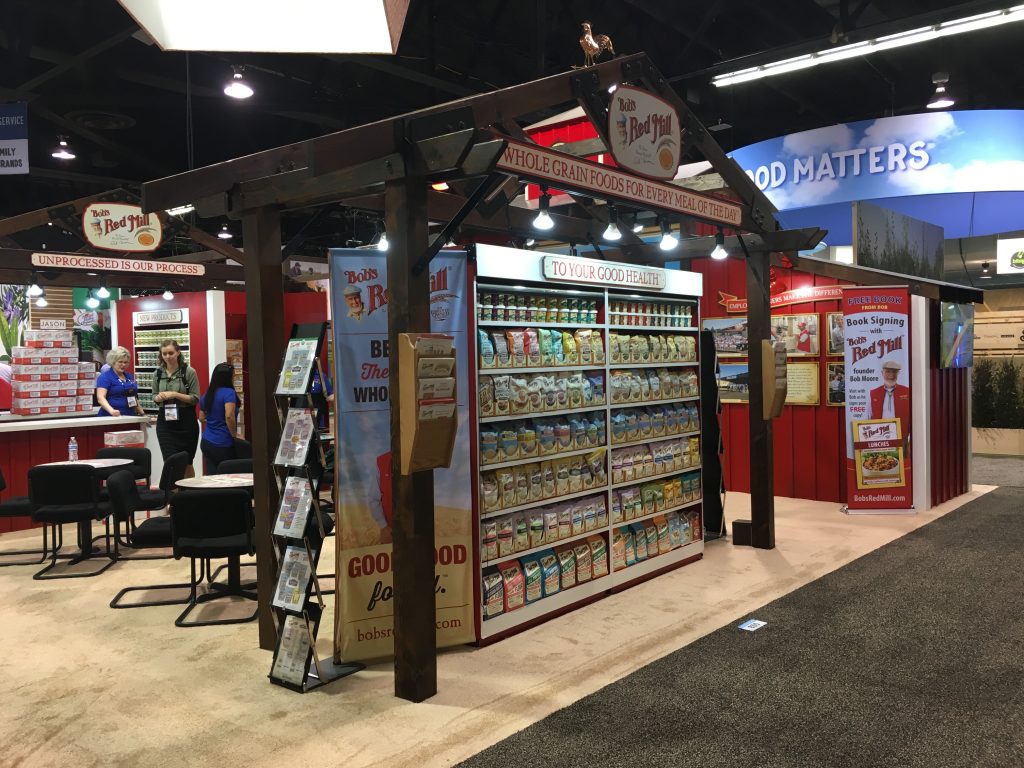 This year we saw expanded and/or upgraded versions of current clients. Schmidt's Naturals of Portland (recently acquired by Unilever), kept the same size, but added some custom product display units, and washed away the previous gray-ish look and brought forward their new array of stunning colors.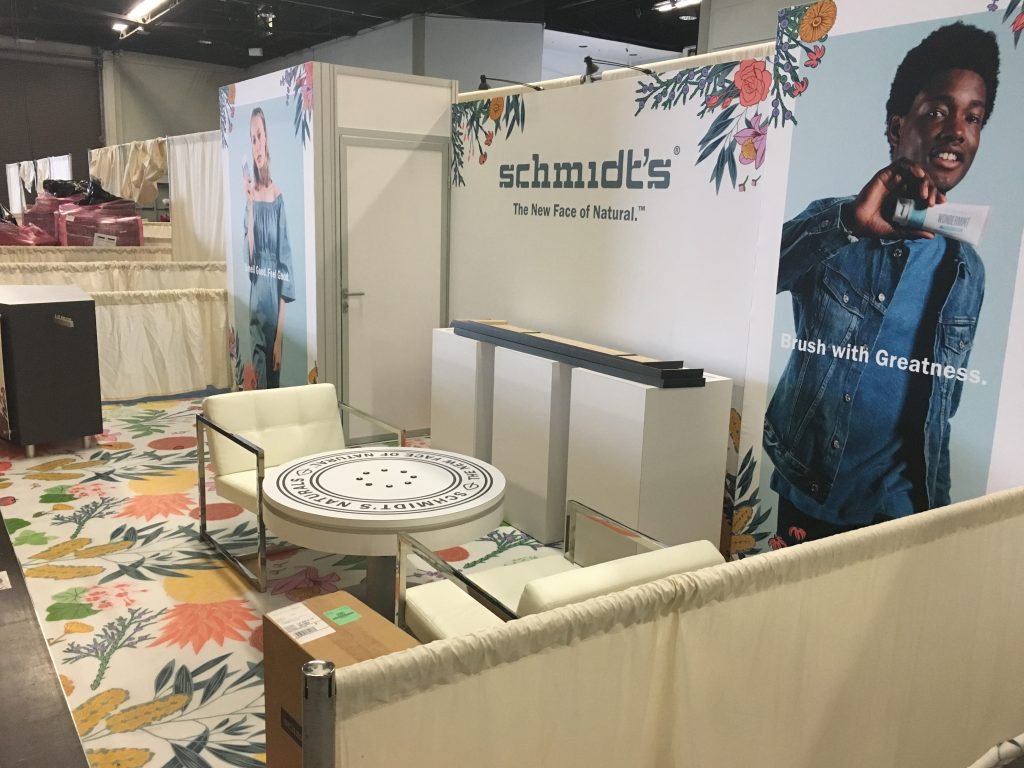 Dave's Killer Bread/Alpine Valley increased the size of their exhibit from 10×30 to 10×40, adding new backlit graphics and a new custom greeting counter with LED-highlights.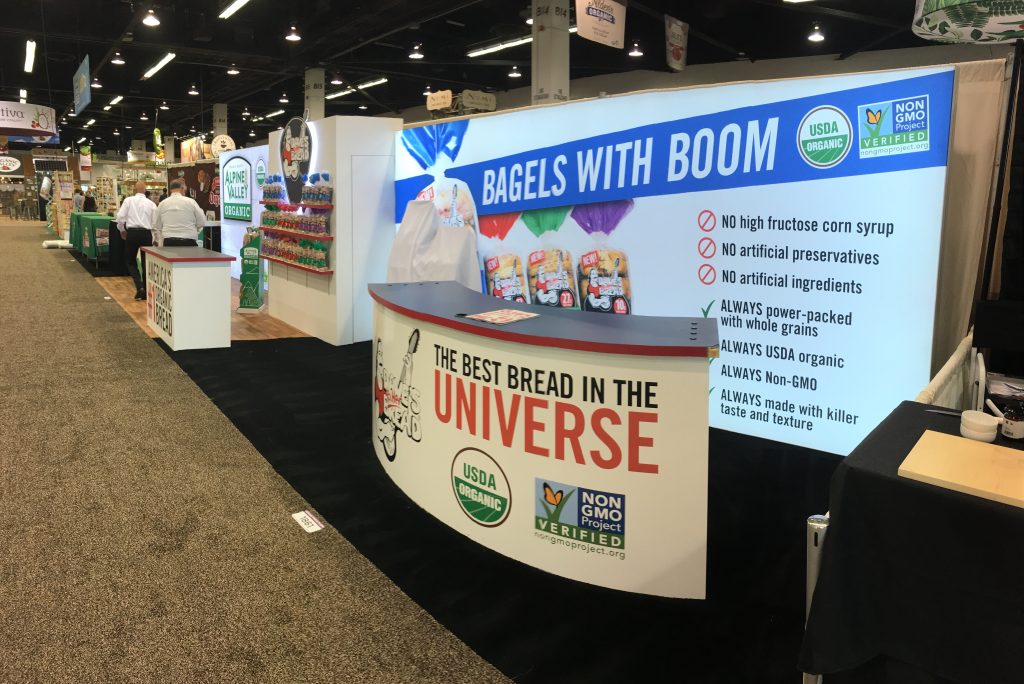 Wedderspoon Manuka Honey increased the size of their exhibit from 10×20 to 10×30, adding in new fabric graphics to their wooden display shelving units. We also fabricated a new hexagon shaped, LED highlighted, charging table (reportedly it was loved by visitors as they sat and talked business). A new 60″ monitor capped it off.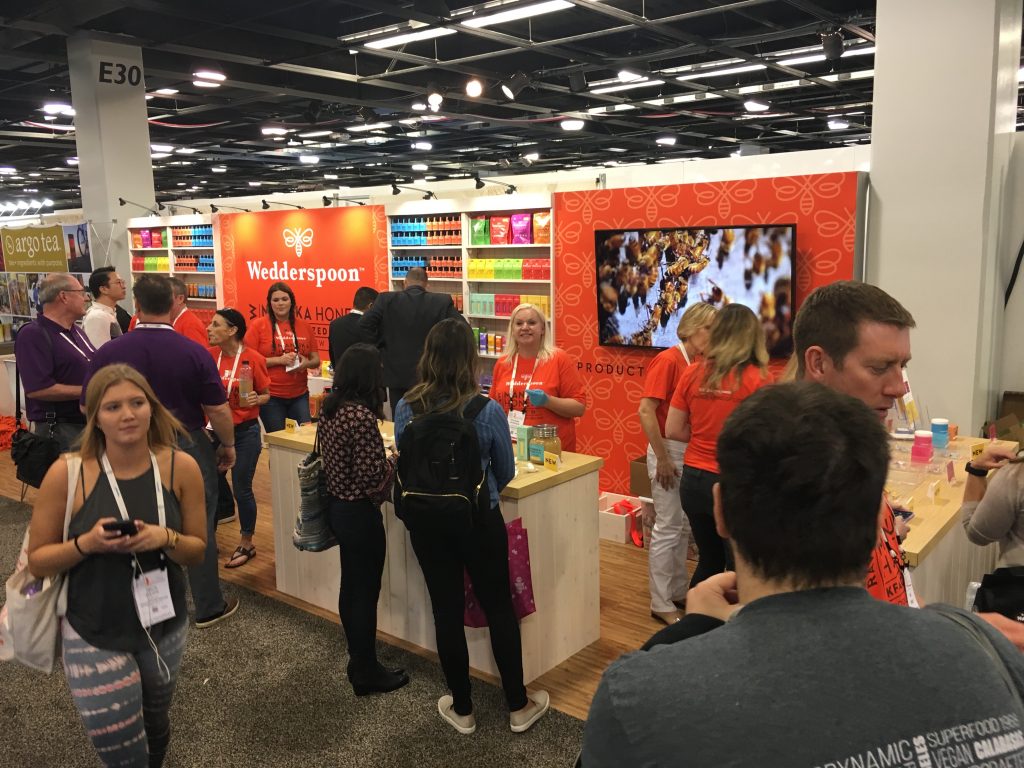 ---