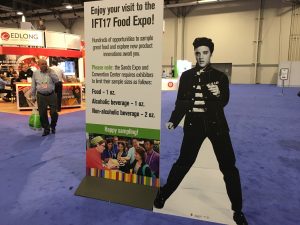 If you're new to the world of tradeshow marketing, one of the most difficult challenges is this: how do you find a tradeshow that is a good fit? And by a good fit, does it have your target market, does it have buyers and decision makers, and will there be a lot of traffic there, even as a new exhibitor that is relegated to a lower-traffic area of the show floor?
The first thing to do is find out if your competitors are there. If your direct competitors have been going to a show for years, they must have a reason. It doesn't hurt to call them up and pick their brains. Even competitors will tell you pros and cons of the shows they exhibit at. And if you're a new company, they probably won't think of you as a threatening competitor. Yet.
Ask partners, vendors and other industry-related companies about what shows they are aware of and how those shows are perceived in the industry.
Once you narrow down a few shows that have a lot of competitors, it's always good advice to attend and walk the floor prior to committing as an exhibitor. Yes, most shows are annual, which means you're putting off the decision for several more months, but by walking the floor, you can speak to exhibitors, chat with show organizers, pick the brains of attendees and get an overall feel for the veracity of the show. Once you decide to go, you have several months to determine how the next steps will unfold.
If you're still trying to learn about all of the potential shows, take your mouse for a spin. There are many tradeshow databases online – just search for the term tradeshow database.
Here are a few of our favorites:
---
Grab our free report "7 Questions You'll Never Ask Your Exhibit House" – click here!