This is a guest post by Mohamed Bah of Springrates.
If you have plans to exhibit at a tradeshow any time soon, or you want to bring your newest product to the latest conference, you're going to need a way to market your product. Doing well at a show or conference is a great way to generate early buzz and test a product out before it hits the sales floor. If you're still not sure about how you should be showcasing your product to promote sales, we have a few suggestions on the most effective methods you can use.
1. Do Something Differently You
Absolutely everyone will tout the effectiveness of being "unique," or doing something that no one else does to stand out of the crowd. It's for a reason: Being unique will help you stand out, but only if you do it right.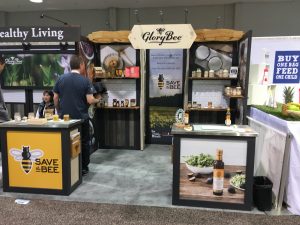 When you're trying to find a way to stand out of the crowd, think about the things that make your product special, or the characteristics of your brand that are unique. A marketing strategy is more effective if it's meant specifically for you! If your brand has a more "fall" theme, then something like business cards made in the shape of rectangular-ish fall leaves would be a specifically you strategy. Someone else could copy it, but it fits you far better than it would fit them.
2. Don't Be Afraid of the Big Bad Display
Large displays can be intimidating. This is especially true when they're not yours, but you don't need to have the biggest budget to have a big wow display. Maximize your airspace and do something unexpected! Bigger isn't necessarily better, but bolder can be pretty close.
Instead of going for a massive banner or a 3D style, try eye catching colors, or upright flags. It might be a throwback to grade school, but don't hesitate to run the proverbial underwear up the flagpole: if you've got something that makes your product stand out, or you've got a brand-specific t-shirt, make sure it's flying high for the duration of the show. It's a quirky way to attract attention, and it should set you apart from the crowd.
3. Rescale Your Style
People, as a general rule, love seeing things in the wrong size. Is your product too big to hold in the human hand? Shrink it down to toy size, and watch people play with it all day. Is your product more on team teensy? Scale it up to enormous, and see people gawk over how huge it is.
Things like rescaling the size of your product can also give you an opportunity to put it in context. It's all well and good to have the full-size model next to your booth, but if you can provide a scale model of your brand's lawnmower trundling around a standard-size yard, people are going to appreciate that a lot more than having to imagine what it might feel like. Alternatively, blowing up the size on something small can give people a better look at the little details they might not otherwise get to see.
4. Practice Proper Audience Participation
If your product is something that people can really get their hands into, why not let them? "Try before you buy" has become an increasingly popular selling tactic, and offering conference attendees and trade show goers the chance to test out something you've made demonstrates confidence. A bigger demonstration will also attract more attention to your booth, especially if you can work it into the schedule of main events.
This option also pairs well with the previous, and doubly so if your product is something like a game, or if you're planning some kind of stunt for the demonstration. Getting your audience involved in the usage of your product, or creating some kind of game around how it works, will get them even more invested in what you're doing and what you have on offer.
Event marketing is tough. Depending on where the event is held, you're in a larger space, and you're competing with dozens, if not hundreds, of other vendors, for a limited amount of time and attention. By focusing on what makes you great, and playing to your product's strengths, you'll be able to effectively draw attention and showcase and sell your product well.
---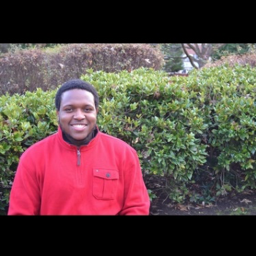 Mohamed Bah handles public relations for Springrates and in his free time enjoys playing with his dog, Leo, and working on cars.
---