The 'modern business plan' was hatched on a blog post by Seth Godin. I was a recent enrollee in Godin's The Marketing Seminar, where at one point we were referred to the post which breaks down the five elements of what he feels are the important parts of a modern business plan: truth, assertions, alternatives, people and money.
It's also possible to apply that thinking to how you approach tradeshow marketing.
The truth of tradeshow marketing would be the facts and figures of the specific show(s) that you plan to participate in. How many people attend? What percentage of decision-makers and influencers are among the attendees? Who are the competitors/exhibitors?
Assertions might include your thoughts on what you believe you know that is not necessarily supported by data. What new products are you launching that might be similar to new products from competitors? What types of marketing tactics and strategies are those competitors using? This is where you state what you believe to be true, although you might not be able to prove it.
Alternatives: ­This is where you play the "what if" game. What if things go wrong? What is your plan B? What if you get lucky by meeting the exact prospect that you didn't anticipate? What if your top salesperson is poached by a competitor? Hey, anything can happen. At least opening your mind to some of those possibilities gives you a chance to chew them over.
People: who are your best people and how can you best use them? Where are your weak spots and how can you improve with them? Do you need to acquire people to get your tradeshow department to run like a clock and not like a Rube Goldberg machine?
Finally, money: Budgeting, logistical costs, personnel costs. Return on investment, cost of samples. You know the drill. But are your numbers accurate? And did you run the calculations a year later after the show so that you actually know what your return on investment really is?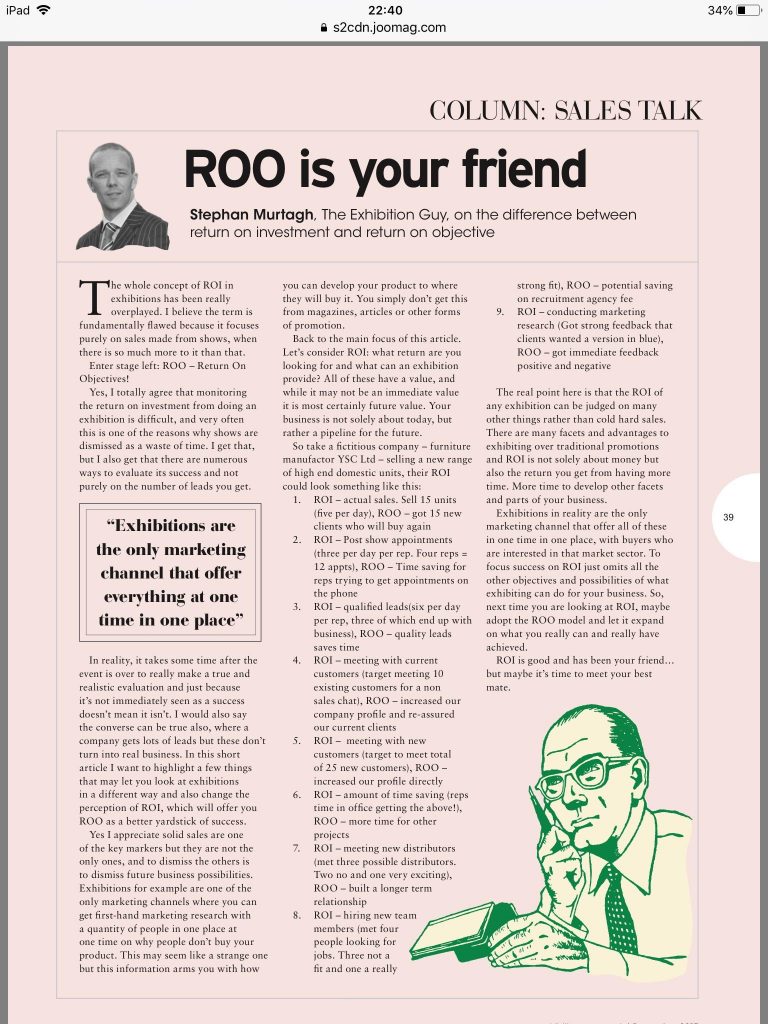 There are any number of ways of looking at your business or marketing plan, but taking this approach helps to clarify several issues at once. Give it a try!