This is a guest article by Lee Becknell of Pinnacle Promotions.
Trade shows provide companies and marketing professionals with excellent opportunities to grow their brand awareness and generate valuable leads, but there's a lot of preparation that goes into participating in a trade show. Between budgeting, arranging travel plans, preparing staff members and ordering promotional products, it can be difficult to prioritize all the necessary tasks—especially if you've never attended a trade show before.
We've compiled some helpful tips to guide you through the trade show process. From determining which conventions to attend to booking your travel plans, you'll be able to master your first trade show experience and grow your business in the process.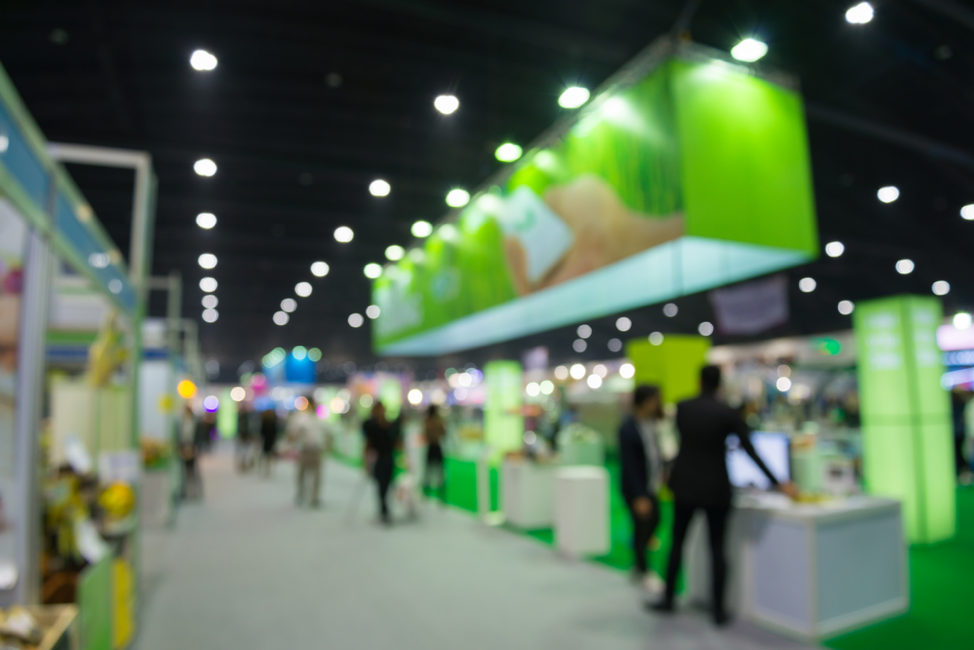 Selecting the right tradeshows
The first of many steps in the trade show preparation process is selecting which events are the best for you to capture the attention of your target demographic. Begin by researching upcoming events in your industry and decide if you'd like to showcase your business on a local, regional, national or even international level. If you've never attended a trade show as a professional, you may want to start small with a local or regional event before moving on to national and international events.
Depending on factors like location, other attending vendors and time of year, some trade shows may be more beneficial to your business than others. Ask other experienced business owners in the industry for tips and try to seek out feedback on specific shows for more insight on which events would be the most advantageous to your company. Keep in mind that you should try to plan all events for the year at once to keep yourself organized and provide plenty of time to make arrangements, including enough time to order promotional products.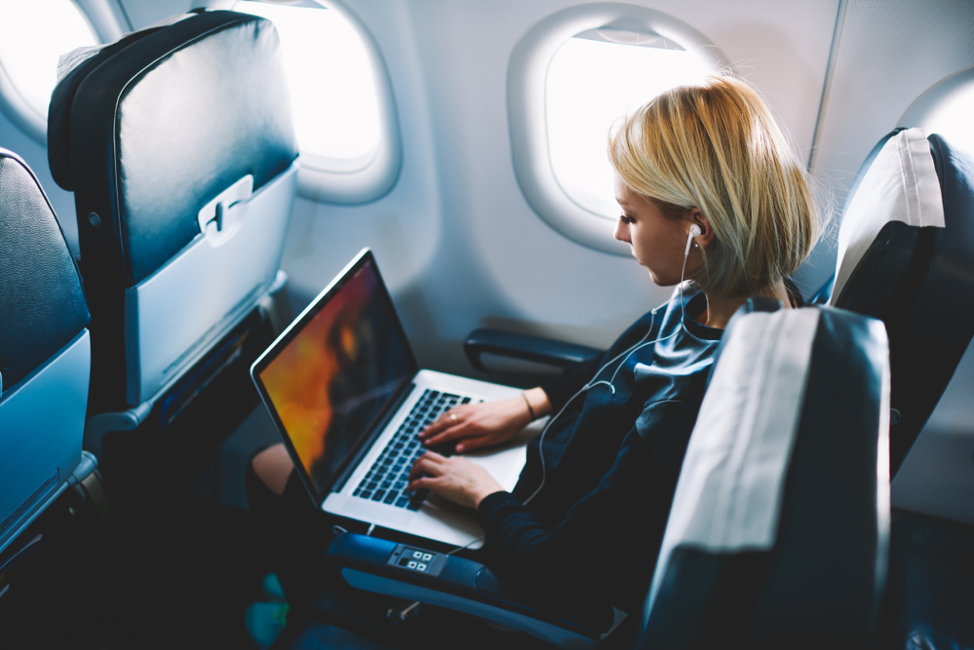 Book flights and hotels in advance
Determining which tradeshows you want to attend well in advance ensures enough time to plan, prep your employees and purchase travel accommodations before prices begin to rise. Tradeshows typically attract people from across the country, and sometimes even the world, which means everyone will be scrambling for plane tickets and hotel rooms. The earlier you can plan, the better off you'll be in terms of securing accommodations.
If you're the one in charge of planning for tradeshows, you should develop a travel protocol to ensure that all employees know how they'll be arriving at the event and where they'll be staying. Once the most willing and qualified employees have been selected to participate in the event, you can create a spreadsheet to organize important information such as flight and accommodation details. If the event is close enough to drive to, coordinate groups to carpool.
Many tradeshows are hosted in convention centers, which are usually located inside a hotel. If you can plan the trip in advance, you may be able to secure rooms right at the convention center, saving your employees travel time and the additional costs associated with transportation.
Budgeting for the event
Setting a budget for any given event is an essential part of the trade show planning process. A good rule of thumb for estimating the total cost is to multiply the price of a space at any given event by three. This should give you an accurate guideline on how much you're likely to spend on all major expenses, including booth rental, display materials, travel and promotional products.
Set objectives for the tradeshow
Tradeshows can provide businesses with many different kinds of opportunities—networking with other influential members of the industry, generating leads, expanding your brand influence and building a reputation for your company. But, before you hit the trade show track, you should set some clear, obtainable goals for your business.
First, determine specifically what you're hoping to get out of each event and avoid goals that are too vague. Are you looking to expand your brand's exposure? Generate sales leads? Recruit employees? Announce a new product line? All of these objectives are common reasons to get your company involved with trade shows. By narrowing down your intentions, you allow the business to more accurately create materials and select promotional products that will reflect your goal and lead to your target results.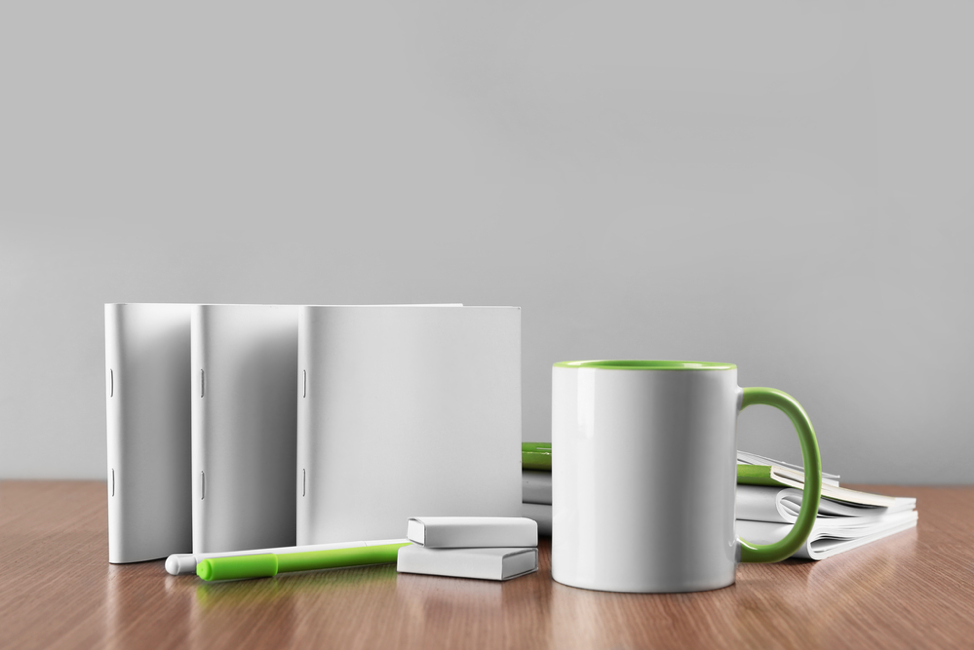 Order promotional products well in advance to use as trade show giveaways
Promotional products are vital to the success of a company's display booth. Handing out a unique product that people will actually use will help your business stand out and make an impression at the trade show. Though attendees certainly go to these events to learn more about the vendors and network with other professionals in the industry, people still tend to gravitate towards booths offering some type of trade show giveaway.
Attract more people to your booth by offering useful and interesting trade show giveaway products like customized travel bags or retail-inspired tumblers. Once you've attracted people to your booth, you'll have the opportunity to talk to them about your company and spark their interest in your products or services. Another huge benefit of promotional products is that these items work as usable advertisements. Every time someone reaches for that promotional product with your company's distinct logo, they'll be reminded of your business, which can lead to conversions and positive word-of-mouth reviews.
---
Lee Becknell serves as the Senior Digital Marketing Manager for Pinnacle Promotions. Lee oversees digital marketing from the Atlanta, GA headquarters. Lee has been with Pinnacle for over six years. Lee enjoys spending time with her husband, son and golden retriever, running and taking naps.