One of the newsletters I read regularly is Electric Impulse, a monthly newsletter from Electric Impulse Communications. I interviewed Leslie Unger, President of Electric Impulse Communications, in March of 2018. In this week's newsletter, a comment of hers jumped out at me that made me immediately think of the tradeshow world:
The art is in hiding the art and you as the audience don't see the work behind the curtain.

Leslie Ungar, Electric Impulse Communications
Tradeshows are about presenting your company's BEST. You leave almost nothing to chance. An exhibit is carefully planned down to the last detail. The newest and best products are launched at tradeshows. Booth staff are either put through formal training or are at least given guidelines on how to interact with visitors and gather contact information for follow up. Multiple meetings are held, phone conference calls are scheduled, all to make sure that the graphics have the right messaging, the right images; to make sure that the exhibit colors and materials are right for the brand; to ensure that flooring or hanging signs fit the overall branding scheme.
A lot of damn work goes on behind the curtains.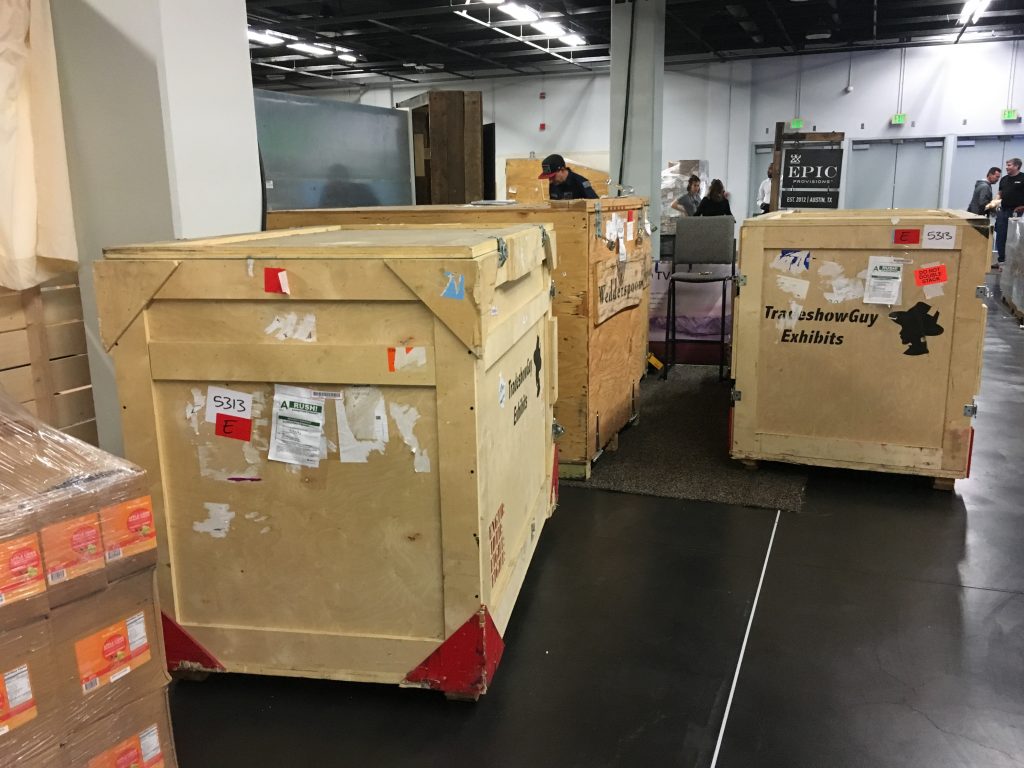 But visitors don't see behind the curtains. They don't see the months of work that went into the exhibit design and fabrication. They don't see the planning that went into handling logistics such as shipping and installation/dismantle of the exhibit. They don't see the chaos of the tradeshow floor during setup and dismantle. They don't see the challenges that a company went through to put on their best face, to put their best foot forward at each and every tradeshow.
Think of it. Each and every tradeshow is like the Land of Oz. Behind the curtain is the Wizard (or group of Wizards), pulling the levers, manipulating information and ideas, maneuvering pieces from one place to another. All done to give each and every visitor an experience or impression that leaves them with a positive feeling about the company. The best exhibitors are those that go beyond that, though, and leave their visitors feeling more than positive. They leave them with a memorable experience that relates directly to their product. For example, a software demonstration that gives visitors the empowerment and possibilities that they just didn't see before, and now they are leaving feeling creative and inspired. Or a product that they know they can put to immediate use that will save money and time, freeing up both resources for other important tasks.
Storytelling in a tradeshow exhibit is an art, a highly developed one. The challenge for each tradeshow exhibitor is to tell their best story with the people and skills on hand. And then to improve on it the next time around.
---