Yes, there are a lot of books about tradeshows. In fact, I wrote two of them. Many – actually, most – are good investments. A candid, experienced author can walk any exhibitor through the briar patch of tradeshows, which can often ensnare the inexperienced exhibitor. Actually, tradeshows can ensnare the experienced exhibitor, too. It happens all the time. Just check out the Plan B column in the monthly Exhibitor Magazine, which is full of real tales of exhibitors having to MacGuyver their way through the crazy, deadline-heavy world of tradeshow exhibiting.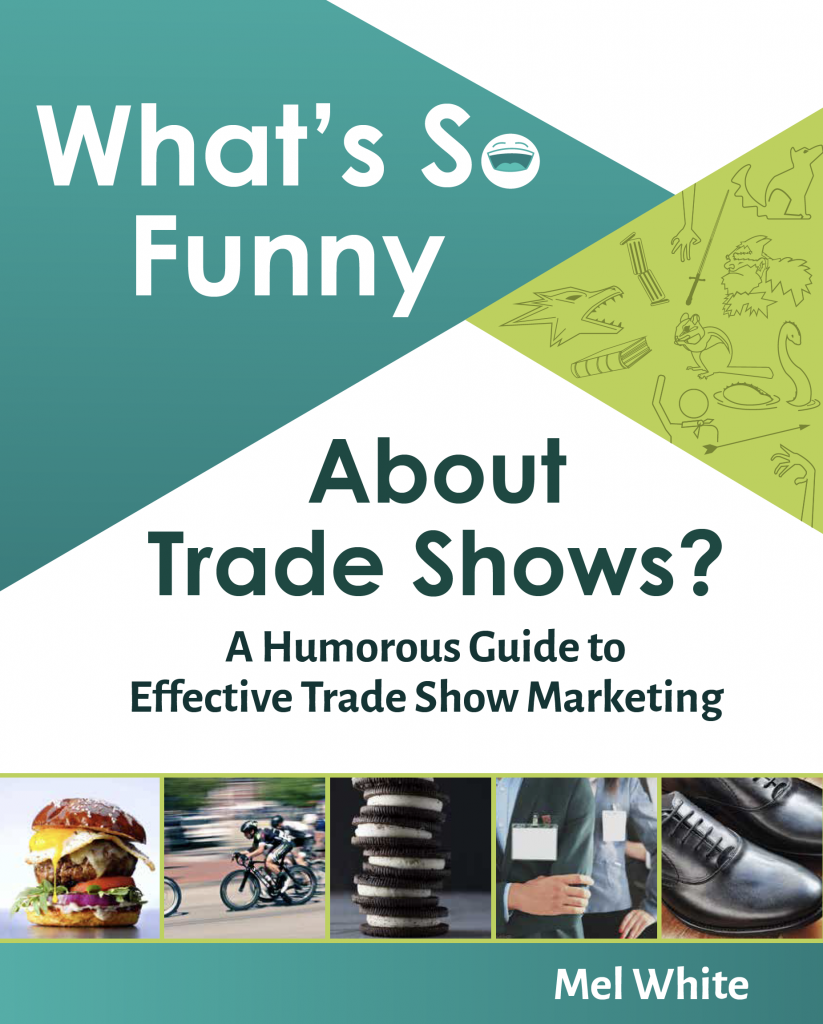 Mel White, the VP Marketing/Business Development at Classic Exhibits, has always been a prolific and entertaining writer. His blog posts enliven the pages at Classic Exhibits.com, and his insight into tradeshow marketing comes from years of experience. (Full disclosure: Mel was instrumental in going through both of my books with a fine tooth comb to make them much better than where they started, and encouraging me at every step).
And now Mel has released a book available as both a Kindle download and as paperback, What's So Funny About Trade Shows? A Humorous Guide to Effective Trade Show Marketing. Brilliantly illustrated by Meredith Lagerman, the book touches on a lot of the elements that make his blog posts entertaining and educational: zombies, Sasquatch, dumb stuff people do at tradeshows, why your booth staff kinda sucks and much more. And, of course it's highly entertaining while making sure to impart great tips and tricks along the way.
As an introduction to tradeshow marketing, or as a refresher if you've been exhibiting for years, What's So Funny About Trade Shows? is a great addition to any marketing library. Highly recommended!
Pick up the paperback book or Kindle download now!
Or go to Classic Exhibits and get a free PDF download.