I've been fortunate enough to work from home for almost nine years. It's not always easy. Retaining focus and momentum through the day is one of the hardest things. Here are a few things I've learned over the years.
You can't do it all on your own. Even though you work from home, presumably alone (although you may have family and kids and dogs and cats with you for the time being), there are still workers and colleagues you need. Not only to stay connected, but to communicate with regularly so you know what everyone is doing.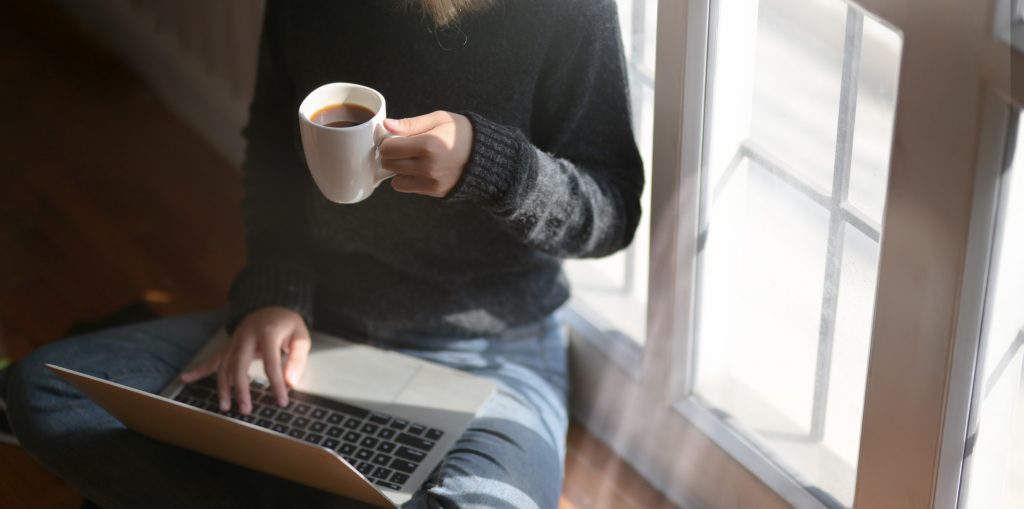 Having a schedule is critical. I block out various times of the day to get things done. Or make sure that on certain days, certain things get done. For instance, in normal times, I block out an hour of prospecting calls four times a week. Client calls are usually around the same time, although knowing that clients might not be as flexible, I often schedule calls early or later in the day. I write, record and produce a podcast late in the week, usually Friday although sometimes it happens on Saturday, and post it first thing on Monday. I try (and usually succeed) to write and post a new blog article on Tuesdays and Thursdays.
Take a break. Snack, water, quick walk, get outside. Hey, you're at home! You can take a few moments.
Have a start and stop time and do your best to stick to it. I realize that work-at-home schedules are fraught with influences that mean you have to be flexible. But if you have guidelines on when to start and stop, you'll have a better time keeping on track.
Focus is also critical. If you can't focus and find yourself getting on Twitter or Facebook, spend a moment there, then get up and leave the room. Get away from the computer. Talk with your spouse if they're there, or a kid, or just take a break. Think about the most important thing you should do when you get back in front of the computer. Maybe even the most important two or three things, write them down, and when you sit down to work after a few moments, do those things. Put the blinders on, for at least a few moments. Some people work well with timers, shutting everything out for 20 or 30 minutes. Others don't. Find what works best for you to keep focus, which is when you'll likely do your best work.
Work when you're most effective. I tend to like working best in the morning. After one or two in the afternoon, focus wanes and effectiveness drops significantly. With my wife not working now because her employer is closed due to the Coronavirus, I'm getting up a six, doing my morning Yoga routine while the coffee brews, and then work on my novel for an hour. Then I crank through the email and any immediate business items. Then it's a shower and we walk the dog. Lately the walks have been an hour or more, getting in three or four miles. Finally, it's back in the office for more business-related work for a couple of hours. Some people are not morning people and work better at night. Whatever works best for you is what you should try to make happen.
With the family home, communication is important. Your spouse may need to work as well, you may have kids that need hands-on attention. Or not. No matter your situation, make sure all parties are clear on your needs, and make sure you're clear on their needs. It's not fun to keep butting heads on schedules when a simple discussion and prioritizing of each person's needs and desires can usually straighten things out.
With the Coronavirus COVID-19 Pandemic, you may be working from home. But it won't last forever. You'll get back to the office at some point. Hopefully sooner than later. But in the meantime, get some work done. And have a little fun at the same time.