You've heard it many times in the past several years: the most important thing is showing up. Be there consistently. Be there with your writings, your photographs, your content, your thoughts and leadership. Keep showing up.
On the flipside, I've also heard for years that if you're going to exhibit at a tradeshow, you have to do more than just show up. You have to have a good plan or your time, money, and energy are wasted.
I think both viewpoints have some validity. So let's break it down.
Years ago I worked with a client that had been attending the same tradeshow for years. They just kept showing up, handing out samples, gauging feedback, connecting with clients and colleagues. No reason not to, it was a good thing to do.
Then they got sold and the new owners had a more circumspect view of the marketing budget and decided to look at it from top to bottom. And that year, the slight shifting of the show dates of the big show they set up an exhibit at every year meant that two years of tradeshow marketing expense fell into one fiscal year.
Uh-oh. We're spending that much on tradeshow marketing? Hang on! We gotta take a closer look at this.
So they pulled out of that year's show and put the following year's appearance on hold. The new owners had to look for their reason for being there. They found it: it was a great show for them, the benefits were worth more than the expense and they came back bigger and badder than ever.
But they had to lift the cover, so to speak, of why they kept showing up year after year. And they figured it out. And now they show up year after year.
Showing up is important. As David Newman of Do It Marketing put it recently:
Keep showing up for the people in your life.

For your clients, family, community, friends, prospects, colleagues…

Show up with empathy.

Show up with value.

Show up with caring.

Show up with help.

Show up with gratitude.

They.

Need.

You.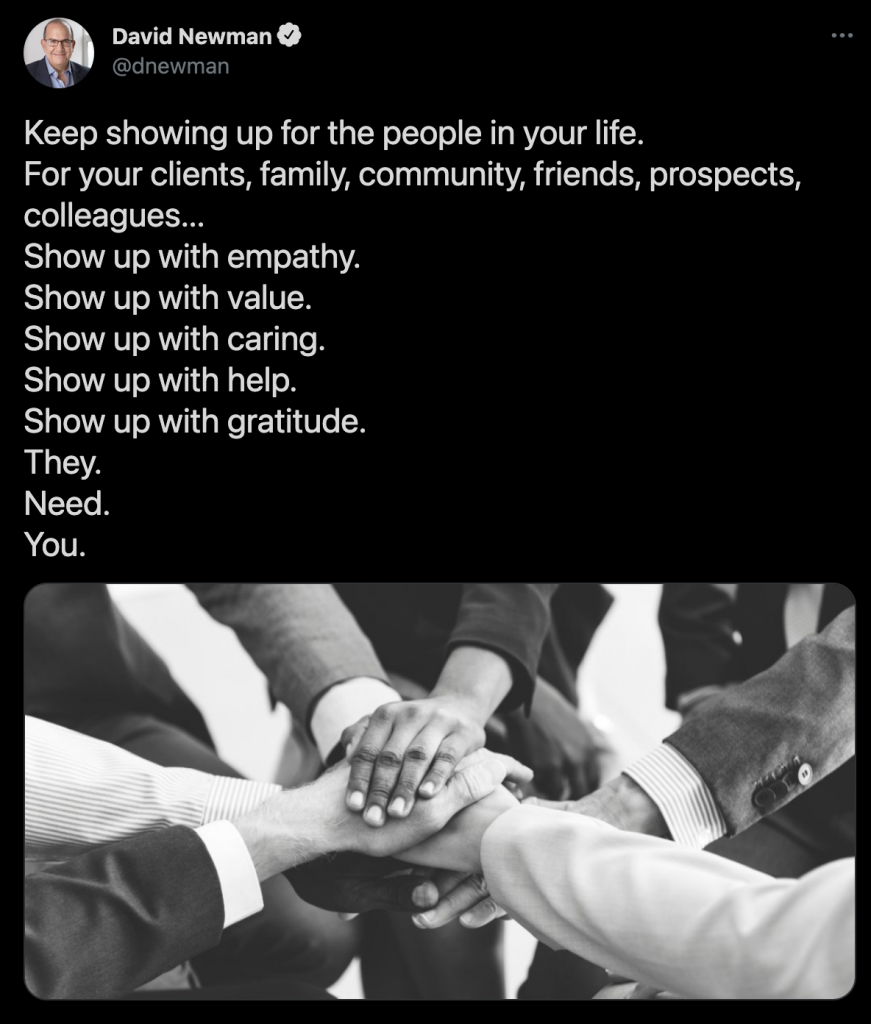 So yes, show up and exhibit at tradeshows, but do it with purpose. Know why you are showing up. Know what your goals and objectives are. Make sure your staff knows why you're there.
And then have fun.